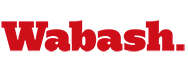 Eight Wabash Students Intern in Germany and Mexico
by Justin Lyon

October 22, 2003
Reynaldo Pacheco helps an actress get ready



Wabash students who conducted internships in Germany and Chiapas, Mexico got more than hands-on experience; their internships changed their lives.
The students' experiences ranged from directing an indigenous theatre group to teaching English to researching environmental law for a nongovernmental organization. With experiences in art, law and finances, these internships reflected the diversity of career opportunities open to liberal arts graduates.
Reynaldo Pacheco, theatre major who received a Dill Internship, directed the production of a play with the indigenous people of Chiapas. He was part of a larger effort to bring people from villages to do art—write, sing, act—to capture the Mayans' oral stories and traditions. Reynaldo said that initially he thought that the play was too long and repetitive. He suggested to the indigenous people that they needed to cut it down.
Indigenous actors



"We performed in the middle of the jungle in small villages while the audience was eating and drinking and animals like chickens wandered around!" He discovered that, much like in Shakespearean times, the repetition was necessary to help the audience maintain the thread of the story. Working with the indigenous people allowed Pacheco to immerse himself in their culture. He came away believing that "the purpose of art is to communicate, not just entertain."
Isaiah Sumner's Colleagues in Germany
Isaiah Sumner's internship took him to old East Germany where he worked for an education firm. He prepared for his internship by taking a German class and spending a semester in Berlin.
"It was a really interesting experience because I got to see the inside of East Germany. I got to see what working life was for the Germans. They treated me like a normal co-worker. My boss was presenting the data I worked on at international conferences so I knew I was working on something important. It wasn't drudge work."
Carlos Carillo, a recipient of a Dill Internship, focused his efforts on understanding the legal aspects of environmental issues in Chiapas.
"I was trying to find the opportunities and weaknesses of the state constitution and help contribute to a proposition...to improve the ecological system of Chiapas."
He discovered that there were not enough benefits for the private landowners of Chiapas, compared to other countries such as Costa Rica and the United States. Prior to his internship, Carlos took a class on the indigenous people of Mexico that included a life-changing ten day immersion experience in Chiapas. The idea for his internship research project came out of this initial cross-cultural opportunity, participation in an Immersion Learning course.
Justin Grimmer and Masud Bahramand, students in the Economics Department, created a data set for use in an ongoing study of micro-economies being conducted by Wabash economics professors and for a non-governmental organization (NGO) for use in determining the likelihood of micro-loan repayment. Grimmer said that he "not only focused on the paperwork, I also got out and physically worked with the indigenous people of the area."
David Orr, a Wabash alumnus and trustee, and his wife, Nancy, provided face-to-face support while the students were in Chiapas. Wabash alumni support their students with not only their money, but also with the most valuable commodity of all, their time.
Germany Internship Students
Andrew Prellwitz
Isaiah Sumner
Chiapas, Mexico Internship Students
Carlos Carrillo - Dill Internship
Luis Flores - Center of Inquiry into the Liberal Arts Grant
Justin Grimmer – Economics Department
Masud Bahramand - Economics Department
Reynaldo Pacheco - Dill Internship
Zachary Manker - Center of Inquiry in the Liberal Arts Grant