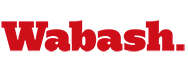 Memorial Service Planned for Roland Morin '91
August 27, 2021

Roland Morin '91, Associate Dean for Professional Development and Director of the Center for Innovation, Business, and Entrepreneurship at Wabash, passed away August 27.

A Celebration of Life will be held at Palmer Funeral Home - Bubb Chapel, 3910 N. Main St. Mishawaka, IN 46545 on September 9 from 4:00 p.m. to 7:00 p.m. In lieu of flowers, the family requests donations be made to the Mishawaka Food Pantry, 315 Lincolnway West Mishawaka, IN 46544, in his memory. Please come and share stories of Roland as we honor his memory and life.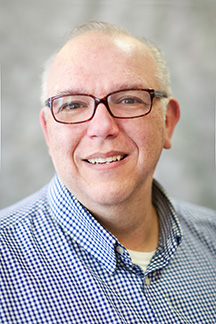 "Roland was a true professional and helped build our Schroeder Center for Career Development into a national model of excellence," said Wabash President Scott Feller. "He focused all of his efforts on the professional and personal development of our students, and his tough love style left a positive imprint on the many hundreds of Wabash men he mentored during his career."
Roland was a 1991 Wabash graduate who majored in political science, but he also had a passion for theater and performed in several Wabash productions. He later earned a master's degree from Northeastern University and a law degree from the University of Melbourne.
Roland brought big-time credentials to the Schroeder Center as a seasoned professional with experience in marketing, branding, government relations, market research, and strategic planning. After graduating from Wabash, he served as a Media Officer for Governor Michael Dukakis, and later entered the world of corporate marketing as Senior Vice President with Porter Novelli in Australia and Senior Vice President at Ketchum Worldwide. He was a Founding Partner of Innovate Consulting Group in his hometown of Mishawaka, Indiana.
Roland returned to his alma mater in 2014 as Director of Entrepreneurial Programs, and two years later was named founding Director of the College's successful Center for Innovation, Business, and Entrepreneurship. Prior to stepping into his full-time role at Wabash, Roland spent many years as an instructor in the Schroeder Center's Marketing Immersion and Liberal Arts Bridges to Business programs, all while constantly mentoring Wabash men on how to succeed in business and in life.
Roland's leadership of the Schroeder Center – guiding it to become a top-10-ranked career center with the nation's top-rated internship program – was recognized when he was named Associate Dean for Professional Development in 2020. Under his leadership, Wabash annually ranked among the top colleges in the country for the first destination rates of its graduates.
The College will share additional details as they become available. Students, staff, or faculty who wish to talk with a grief counselor are welcome to contact Jamie Douglas, Director of the Counseling Center, at any time. Contact her at (765) 361-5592 or douglasj@wabash.edu.