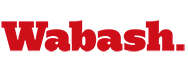 Commencement 2021: 'We Lived up to Our Motto' During COVID-19
by Allie Kirkman

May 15, 2021

Spirits were high among the hundreds of Wabash graduates as they received their diplomas, moved their tassels, and proudly walked under the Senior Arch during the 183rd Commencement Ceremony.

Marking the end of a school year defined in many ways by the COVID-19 pandemic, trustees, faculty, staff, students, and their families attended the celebration Saturday, on a warm and sunny spring day at the new Little Giant Stadium in Crawfordsville.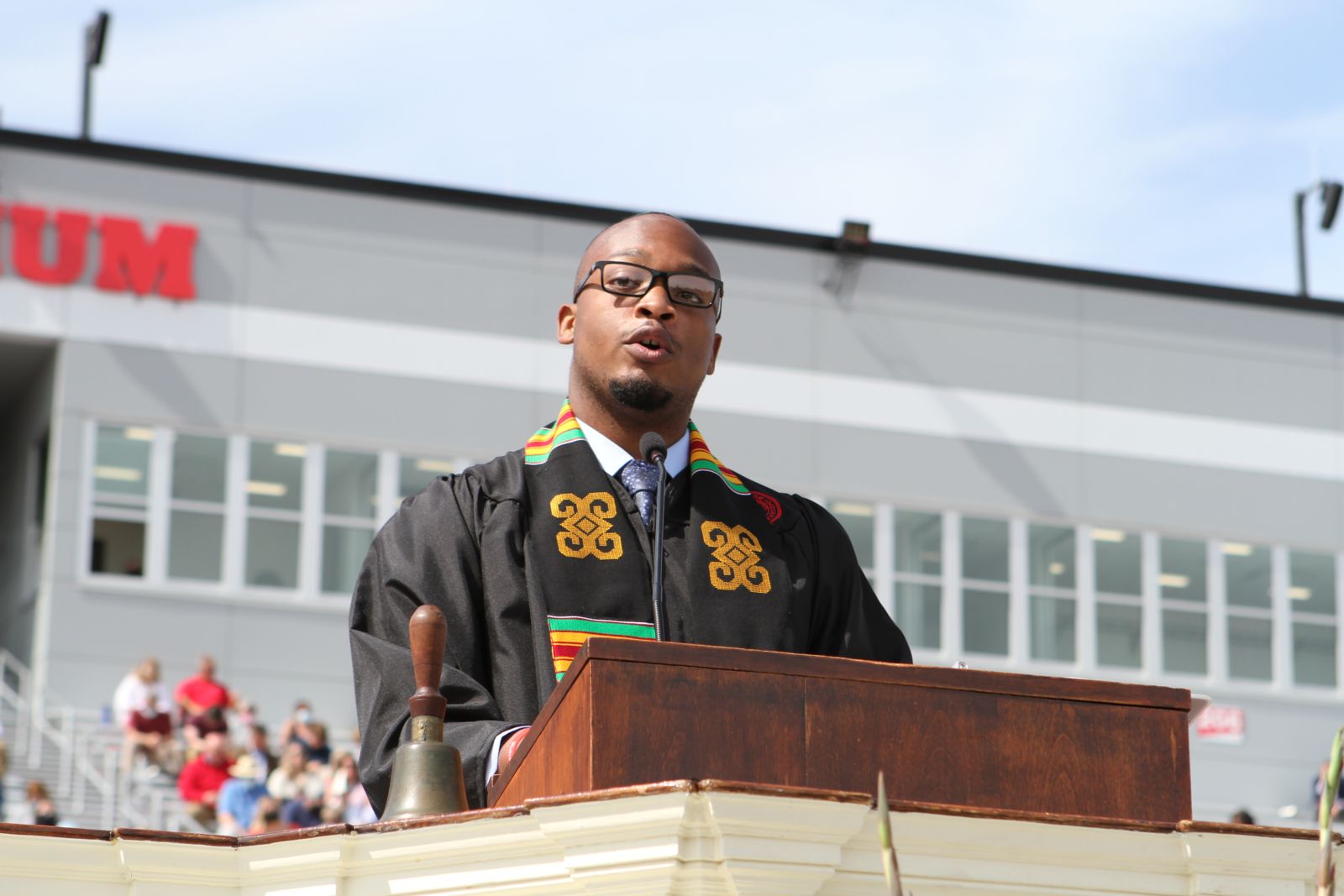 One hundred seventy-eight men of the Class of 2021 received diplomas from President Scott E. Feller and 98 members of the Class of 2020 returned for their chance to cross the stage as well.
Additionally, honorary doctorates were awarded to Emeritus Professor of Political Science Melissa Ann Butler H'85 and Dr. Gregory D. Hess H'19, who served as the 16th President of Wabash.
"I would not have wanted to go through this pandemic anywhere but here," Feller began in his address to the Classes of '20 and '21. "Our student leaders — those who led us over the finish line from long-distance a year ago and those who have put in the long hours as CARE Team members this year — have had an enormous impact.
"The fact that everyone here on campus came together, All for One Wabash, with the goal of being in-residence this year is simply remarkable. We made it, gentlemen," Feller said before thanking and leading a round of applause for the parents, teachers, coaches, and staff who helped the College thrive throughout the pandemic.
"We did not do it alone," the 17th president said. "It's impossible to articulate the many sacrifices that were made to get us to this day."
The Class of 2021 Commencement speakers, Malcolm Lang and Paul Haesemeyer, and Class of 2020 speakers, Marcus Torres and Nathan Gray, urged classmates to reflect and use the lessons learned over the last few years to be brave in handling challenges that await them after Wabash.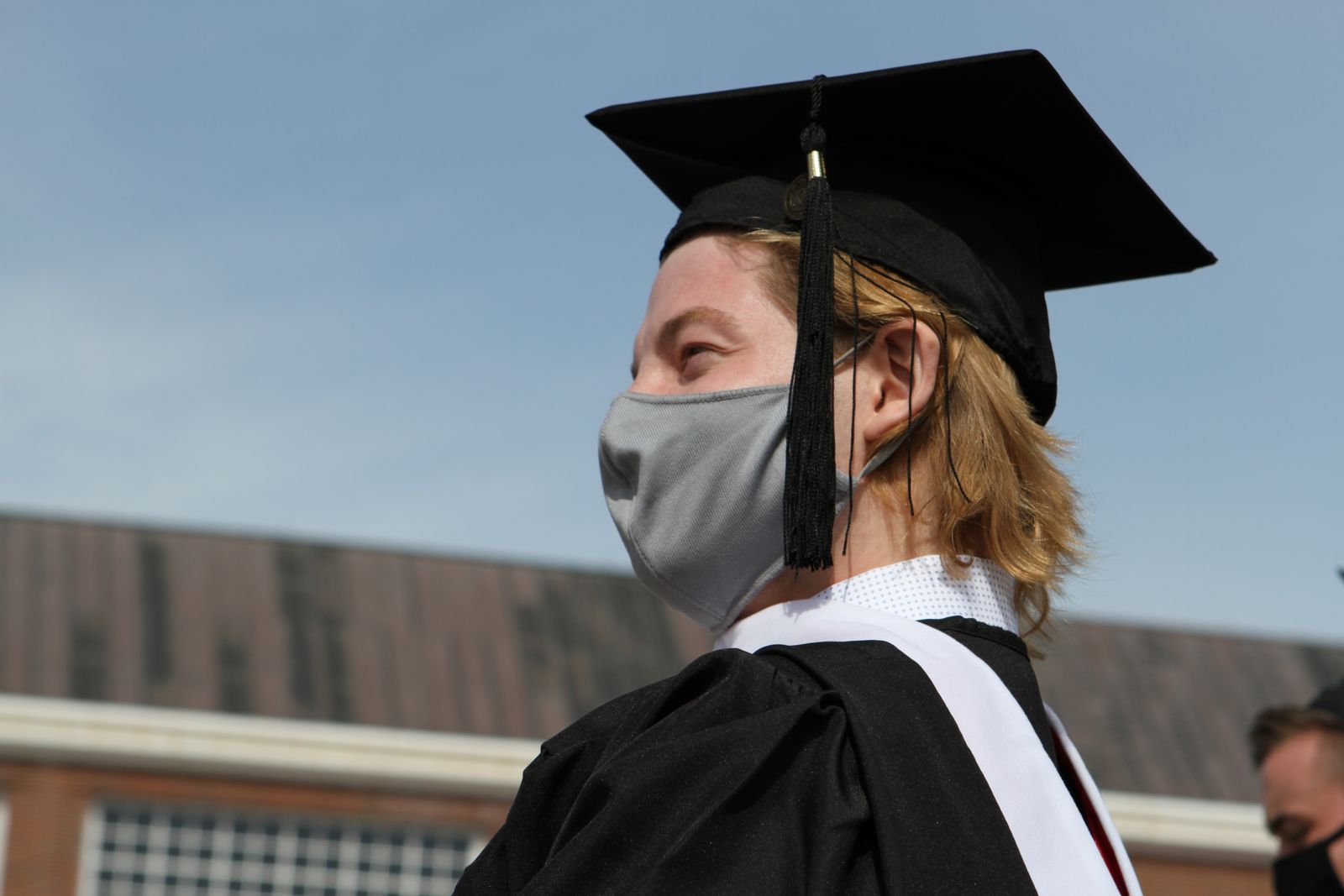 "The best way to describe this entire school year, the past 14 months, and the last four years I've spent at Wabash is with one word, sacrifice," said Lang, a student-athlete and COVID Action Response and Education (CARE) team member. "All of you have sacrificed something to make it to this day.
"We not only rose to the occasion and avoided crumbling to adversity," Lang said, "but we also handled this crisis head-on and lived up to our motto."
Haesemeyer reflected on the various opportunities students seized during their time at the College — from shrimp fishing, wandering midtown, and crossing bridges to gathering with alumni and dining with professors — "moments," he said, "our freshman selves would never have even imagined."
"It all takes courage," said Haesemeyer, who will be spending his summer as an apprentice at the Santa Fe Opera. "Each of these moments brought us here today. These moments unite us. They will bring us back. Each of us will tell stories of how we endured, loved, and lost. I can't wait to hear these stories in the years to come.
"Don't stop being fearless, Wabash," Haesemeyer continued. "Don't forget this fearlessness, this drive exists within each of you. I can't wait to see where it will take us next."
Torres, who teaches in Florida with the Teach for America program, highlighted three life lessons during his address. One of those was that every challenge brings with it an equal opportunity.
"The reality is that life's challenges are inevitable, and they will be waiting for us even after we leave here today." Torres said. "The question is, how will you make sense of these challenges and tend to the seed of opportunity that awaits?"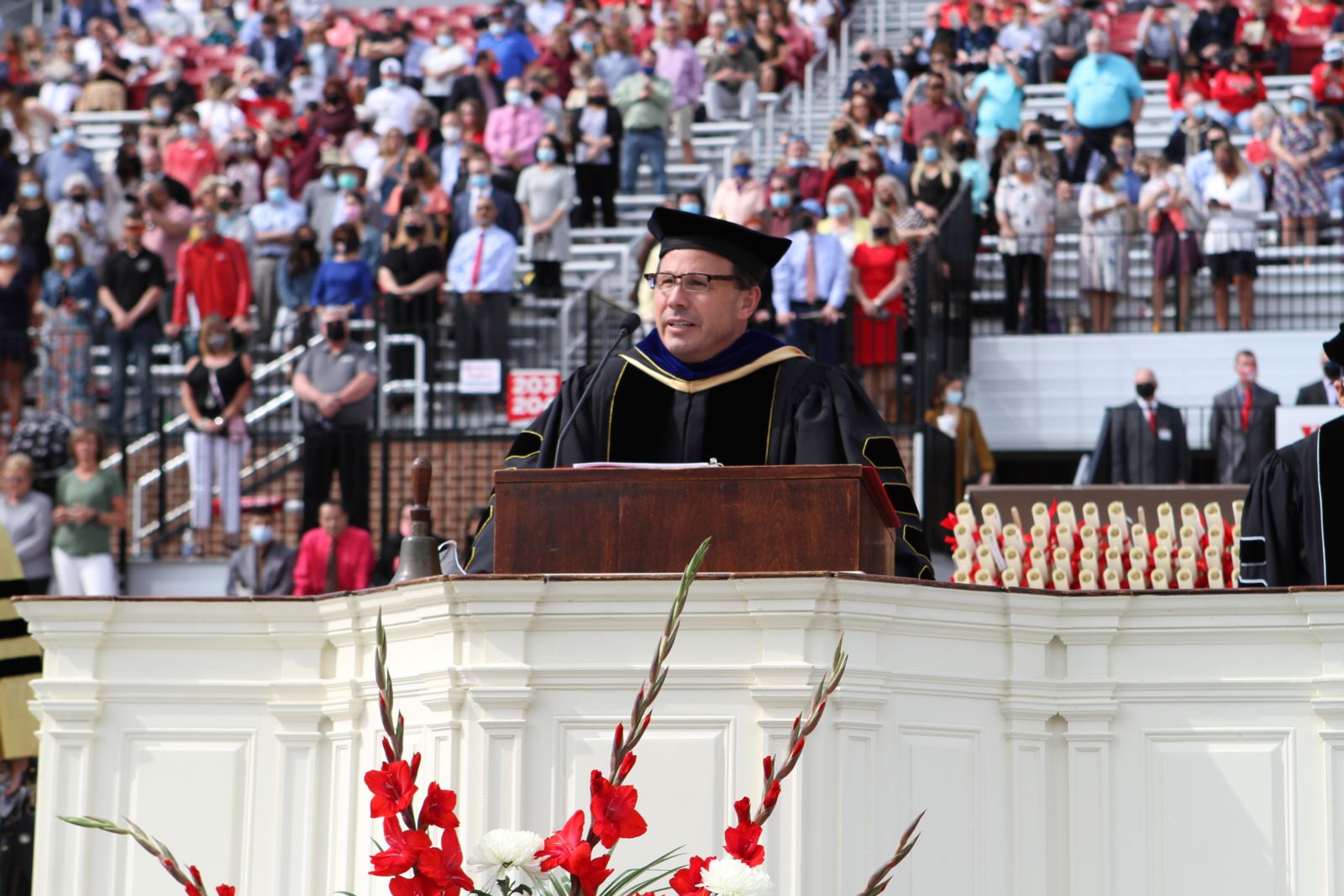 Before ringing out the two classes with the bell Caleb Mills used to call the very first Wabash students to class, Feller told alumni, "your education has prepared you to deal with the unexpected" that lies ahead in life.
"Armed with a liberal arts education and guided by caring faculty, staff, and coaches, you navigated the pandemic by absorbing rapidly evolving science about the virus; wrestling with ethical concerns for others; and realizing how much there was to learn simply by watching your brothers work through their struggles — and lending a hand when they needed it.
"Only you can determine if the unexpected comes in the form of opportunity or disappointment," Feller concluded. "I bet you'll choose the former because each of you knows the true meaning of Wabash Always Fights!"
Wabash College graduates have claimed their first destinations following graduation at rates well above the national average. Today, 82.6% of the members of the Class of 2021 have settled into a first destination—employment, graduate school, or service. Six months after graduation, 97.6% of the members of the Class of 2020 were settled into a first destination. The current national average at six-months after graduation is 59%.