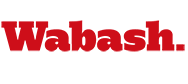 His Message Still Matters
by Christina Franks

January 11, 2017

Dr. Martin Luther King, Jr. once said, "Now is the time to make justice a reality for all of God's children."

Those words rang through Washington, DC . in 1963 as part of Dr. King's "I Have a Dream" speech, but they still ring true today.

That is why, on Monday, Wabash College hosted two different discussions focused on the issue of civil rights, how far we as a society have come, and how far we have to go. Both events were open to the public.

"We pause to pay tribute to the legacy of Dr. King while also paving the way for a brighter future by breaking down walls that divide and separate us," said Steven Jones '87, Dean of Professional Development and Director of the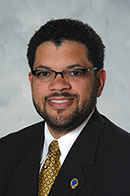 Malcolm X Institute of Black Studies. "The Martin Luther King, Jr. goals of equality for all people have not been achieved. As a way to reflect upon a past that current students can only read about, I thought it appropriate to expose them to three distinguished leaders in the Indianapolis community who have exemplified the 'judge them by the content of their character' concept that King often referred to in his speeches."
At 12: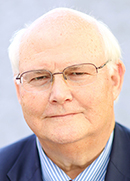 15 p.m., David Shane '70 and William Shrewsberry came together in Detchon Hall for a panel discussion on the topic of "Civil Rights Activities – Then and Now."
Shane, a member of the Wabash College Board of Trustees, worked at LDI, Ltd. LLC from 1997 through 2012, serving as LDI's Chief Executive Officer from 2007 until his retirement. Prior to his service at LDI, David was an attorney with the law firm of Baker & Daniels for 20 years and began his professional career as an English teacher.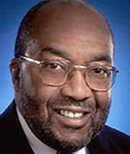 Shrewsberry is the President/CEO of Shrewsberry & Associates. He also has 27 years of management experience at Indiana Bell/Ameritech. In addition to his business career, Shrewsberry has had a long public service career. He held offices such as Deputy Mayor of the City of Indianapolis, Executive Director of White River State Park, Commissioner of Indiana Department of Administration, and Executive Assistant to the Governor.
Anthony Douglas '17 moderated the afternoon's discussion, which featured conversations about what it was like growing up in the 1960s and recollections panelists had of the civil rights movement.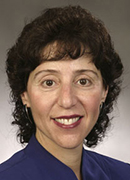 Monday's Keynote Speaker, Dr. Ora Pescovitz, gave a presentation at 7:30 p.m. in Baxter Hall titled, 'A Front-Row Seat to History: What Dr. King and My Father Taught Me."
Pescovitz is the Eli Lilly and Company's Senior VP and U.S. Medical Leader for Lilly Bio-Medicines. She is a renowned pediatric endocrinologist and researcher who has published more than 190 papers and books. She also serves as an adjunct professor of pediatrics at the IU School of Medicine as well as a sought-after speaker on a range of topics.
"Humanity is in a struggle for a better world together so the selection of diverse speakers was deliberate," Jones said. "We can learn much from each other. We share more similarities than differences. There is a tremendous advantage and value in being inclusive of those we share space with every day."
Jones points out that Dr. Martin Luther King, Jr. was much larger than his 17-minute "I Have a Dream" speech, and discussions like Wabash plans to hold on Monday give the campus an opportunity to raise greater appreciation for King's work while continuing his conversation.
"We have come a long way," Jones said, "but there are still hills and mountains to climb. Dr. King would agree – it is nice to be invited to the party, but it is even better to be asked to dance once you arrive!"