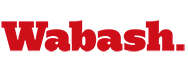 Bell Tickets + Game Info
November 8, 2016

Due to extraordinary demand, original ticket allocations for this weekend's Monon Bell Classic have sold out. We are working open additional seats for sale. A Waitlist is being built off the ticket page of www.mononbellvillage.com. Those interested in tickets should leave their contact information there as soon as possible. Thank you for your support!

Game Day Information
All game day information will be uploaded to the Monon Bell Village website as it becomes available.
Monon Bell Village
Students can access the Village to set up their tailgates from 1:00 to 4:00 p.m. on Friday, November 11 for Saturday.
Little Giant fans who have reserved space in Fan Village areas can get in to the Village beginning at 7:00 p.m. Friday evening. The Village will be closed and secured at 11:00 p.m. Friday night, and will reopen to space-holders beginning at 7:30 a.m. on Saturday, November 12.
Fan Village space-holders with cars can access the Village on the south end of Will Hays Boulevard through the designate gate. Fans on foot can enter the Village either from the northwest or southeast corners.
Jennison Street Will Be Closed
Jennison Street from west of Will Hays Boulevard to the stadium will be closed to thru traffic starting at 7:00 a.m. Saturday and will remain closed until after the game at time determined in coordination with public safety officials.
Gates Open at Byron P. Hollett Stadium
Gates open at 11:30 a.m. on game day. Standard ticket holders will not be permitted to re-enter the stadium if they leave. Super Ticket holders are allowed one pass-out during the game.
Parking
Parking immediately south of Little Giant Stadium is restricted to pass-holders. Students, faculty, and staff must remove their vehicle from these lots no later than 4:30 p.m. Friday. At that time, all vehicles will be subject to tow at Owner's expense.
On-street parking is available in the area where allowed by local ordinance.
The Boy Scouts are also assisting with parking on the western edge of campus and in various designated lots around and near. A map of available lots will be posted on the website. A minimum donation of $10 is requested with all proceeds going to the Boy Scouts. Fans who have reserved parking spots at Lambda Chi Alpha fraternity should access the lot from Russell.
Stadium Shuttles
Shuttle buses will drive through neighborhoods immediately surrounding the College on a continuous basis from 10 a.m. until kickoff, and from 4:00 p.m. until 6:00 p.m.
Restroom Facilities
Eighty-six portable restroom facilities will be available to fans — in the Fine Arts Center Tailgate Lot (DePauw) and Monon Bell Village (Wabash), as well as throughout the interior of the stadium.
In-Stadium Concessions
Concession stands are located under the main grandstand at Hollett Little Giant Stadium and on the southeast side of Chadwick Court (DePauw side of the field). All proceeds from concession sales will go to Habitat for Humanity and the outreach efforts of Wabash Avenue Presbyterian Church.
Kickoff
Kickoff for the 123rd Monon Bell Classic will be at 1:09 p.m. eastern time.
Television and Web Stream
AXS TV network will air the game nationally in high definition. Rich Cellini will provide the play-by-play with the legendary Paul Maguire providing color commentary. The game will also be streamed live on www.wabash.edu/live
DVDs
Commemorative DVDs of the 123rd Monon Bell Classic are available through the Wabash College Bookstore, and will be ready before the semester break.