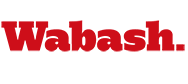 Three Earn Gilman Scholarships
by Richard Paige

July 22, 2016

Three Wabash College students have earned Benjamin A. Gilman International Scholarships to study abroad during the Fall 2016 semester. The awards will take this trio to Central America and Europe.

Immanuel Mitchell-Sodipe '18, a philosophy major who will study in Costa Rica, Guatemala, and Nicaragua; Dominick Rivers '19, an art major who will study in Prague, Czech Republic; and Rodolfo Solis '18, a political science and Spanish double major who will study in Valencia, Spain, each received the Gilman Scholarship, an award up to $5,000 to apply towards their study abroad or internship program costs. A fourth Wabash student, Jason VanMeter '18, also was awarded a Gilman Scholarship this year, but declined in order to pursue other opportunities.

"I am certainly proud of the Wabash students who earned these highly competitive awards from the Gilman International Scholarship Program," said Dr. Scott E. Feller, Dean of the College. "Their success reflects both their own achievements as young scholars and the quality of our Wabash College study abroad program."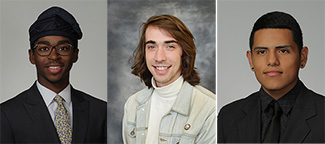 Run by the Institute of International Education, this nationally competitive award is given only to Pell Grant recipients. The entire purpose of the program is to encourage participation in study abroad programs for students who are studying in under-represented areas of the world and/or under-represented languages.
The IIE seeks scholars who are first-generation college students, students of color, and/or students of limited financial means. Scholarship recipients have the opportunity to gain a better understanding of other cultures, countries, languages, and economies -- making them better prepared to assume leadership roles within government and the private sector.
The congressionally funded program is sponsored by the Bureau of Educational and Cultural Affairs at the U.S. Department of State. Established by the International Academic Opportunity Act of 2000, the scholarship program honors Congressman Benjamin A. Gilman (R-NY), who chaired the House Foreign Relations Committee and retired in 2002 after serving 30 years in the House of Representatives.
Mitchell-Sodipe, Rivers, Solis, and VanMeter join Daniel Thompson (2015) as Wabash's Gilman Scholarship winners.
"To have had all of our applicants earn a scholarship is wonderful," said Susan Albrecht, Graduate Fellowship Advisor at Wabash College. "Fewer than one in three Gilman applicants is selected, so for Wabash to have hit 100 percent this year is a tremendous testament to these young men and the work they put into their applications."
Over the last three years, Wabash has produced seven Fulbright recipients, a Rhodes Scholar, and five Gilman winners, another strong indicator of the high caliber of the student body.