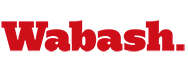 Craig '16 Earns Fulbright Scholarship
by Richard Paige

May 17, 2016

Wabash College's Daniel Craig has earned a Fulbright Scholarship as an English Teaching Assistant in Germany. He is the seventh Wabash man to earn a Fulbright in the last three years.

Craig '16, a native of Morristown, IN, was awarded the teaching grant and will be based in Bayern during his tenure, though he has not yet received his classroom assignment. Craig's participation in the Fulbright English Teaching Assistant (ETA) program will benefit him in a career in philanthropy, specifically building communities through education and non-profit endeavors.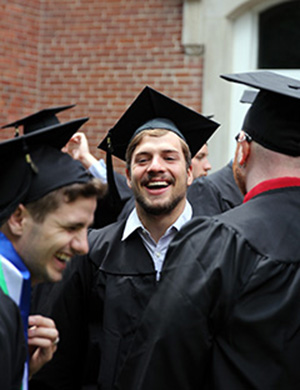 The ETA program places a Fulbright winner in a classroom abroad to provide assistance to teachers of English to non-native English speakers, while serving in a small role as a U.S. cultural ambassador. The age and academic level of classroom students varies by country, ranging from kindergarten to university level.
"Assisting and volunteering have always been a big part of my family and our lives," said Craig. "I look forward to using this passion to find creative ways to educate students and provide an exceptional service to them. Being an English Teaching Assistant in Germany is the next step toward my dream of working in philanthropy. The Fulbright provides an opportunity to gain valuable experience in the classroom while working with students. Through the program, I also will gain credibility as an educator and professional."
A double major in mathematics and German who graduated cum laude, Craig served as a math tutor, created an extreme sports club on campus, and helped to connect budding musical artists with opportunities to play for the Wabash student body. Additionally, his outreach efforts included work with refugees in an orphanage in Southeast Asia and as a kindergarten teaching assistant while studying abroad at the University of Heidelberg in 2015.
"He has strong language skills, some experience teaching, tutoring, and working in educational environments, and is someone interested in being a cultural ambassador in building bridges," said Susan Albrecht, the Graduate Fellowship Advisor at Wabash College. "He has a very strong interest in community service and doing what you can to assist. That is the kind of thing he is intrigued by."
Being a cultural ambassador is something that interests Craig, as well as establishing an international base of support through friends and educational and professional contacts.
"He's devoted a significant part of his Wabash education to exploring another language and culture, and he'll be an outstanding ambassador to German students who want to explore English and American culture," said Brian Tucker, Associate Professor of German. "His Fulbright year is the culmination of four years of hard work to master both the language and the cultural and intellectual history. It's a great honor for our German program to have Fulbright recognize our students' talents and accomplishments."
In 1945, Senator J. William Fulbright introduced a bill in the United States Congress that called for the use of surplus war property to fund the "promotion of international good will through the exchange of students in the fields of education, culture, and science."
From its inception, the Fulbright Program has fostered relationships in which citizens and governments of other countries work with the U.S. to set joint priorities and shape the program to meet shared needs. The fundamental principle of international partnership remains at the core of the Fulbright mission.
The Fulbright U.S. Student Program is the largest U.S. exchange program offering opportunities for students and young professionals t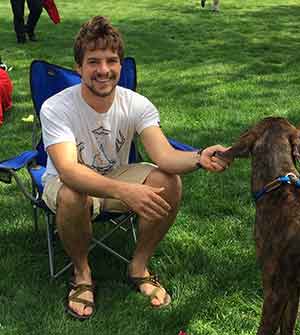 o undertake international graduate study, advanced research, university teaching, and primary and secondary school teaching worldwide. The program currently awards approximately 1,900 grants annually in all fields of study, and operates in more than 140 countries worldwide.
Over the last three years, Wabash has produced seven Fulbright recipients and a Rhodes Scholar, another good indicator of the high caliber of the student body.
"We tell our guys that the Fulbright is a great opportunity and to think about what you want, where you want to go, and what this opportunity could do for your future," said Albrecht. "I think the awareness has grown as they see their peers being selected for these fellowships. The students at Wabash are talented individuals who compete with anyone."