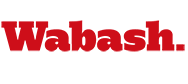 Fund Spurs Future Healthcare Leaders
by Richard Paige

April 12, 2016

Indiana University Health will help fund and partner with Wabash College on a mentorship and training program in public health that aims to develop the next generation of healthcare leaders.

The program, using an $84,335 gift and in-kind contributions from IU Health, will fund three initiatives at Wabash, a liberal arts college for men in Crawfordsville.

"This whole idea generated from a conversation I had with IU Health CEO Dan Evans,"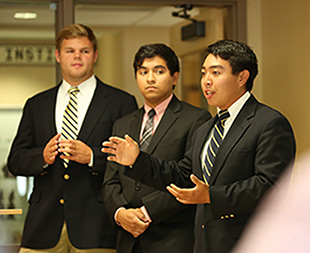 Wabash College President Gregory D. Hess said. "I asked him, 'What can Wabash College do to strengthen our state?' and he said, 'We need more Wabash men working at IU Health and in the life sciences sector in Central Indiana.' We believe that this partnership will identify students even before they arrive at Wabash and groom them to become the next generation of liberally educated leaders in these critically important fields."
"We look forward to working with Wabash College in this educational initiative that will help bring more young, bright minds into the field of healthcare and perhaps even to IU Health," said Dan Evans, chief executive officer of IU Health.
The program, which begins this summer, includes a pre-college summer mentorship and college internships for Wabash students, and LEAN business training for students, faculty and staff.
The pre-college initiative will select a small group of students to become IU Health Scholars and enter a four-week course to ease their transition to college while getting a head start on academic advising and networking. They will be mentored by IU Health employees and visit IU Health during their freshman year to learn about medical and non-medical career opportunities.
IU Health Scholars will typically be first-generation college students and a preference will be given for those of color.
"Our hope is that this unique partnership with IU Health will allow our students to have a smoother transition from education to employment, while at the same time enhancing their overall growth and development through interactions with professional mentors," said Alan Hill, Dean for Professional Development at Wabash.
A second initiative will provide summer internships for two Wabash students who will be called IU Health Partners. They will be exposed to administrative opportunities in healthcare.
A third initiative will expand on the work of Wabash's Center for Innovation, Business, and Entrepreneurship. IU Health will provide instruction, course materials, and meals to help train selected students and members of the college's faculty and staff in LEAN business principles. LEAN focuses on helping organizations become more productive while eliminating waste.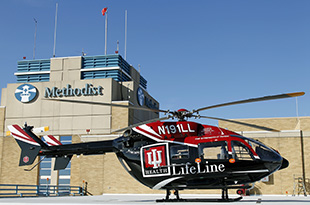 "At the heart of LEAN is critical thinking and problem solving, this is what Wabash students do best," said Roland Morin, Director of the Center for Innovation, Business, and Entrepreneurship at Wabash. "Thanks to IU Health, our students will be more competitive in the marketplace. It will also signal to employers that a Wabash CIBE student is prepared and work-ready. This is the first step in the expansion of the Wabash CIBE, and is a direct result of conversations with key employers from across the state about the skills they are looking for in new graduates."