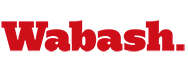 President and Mrs. Hess Draw Big Crowd in Dallas
by Tom Runge

February 15, 2016

Wabash's 16th President Gregory D. Hess and first Lady Lora Hess drew the biggest crowd ever for a Dallas-Ft. Worth event on Friday evening, February 12, 2016.

Dan Susie '68 and Ray LaDriere '78 organized the evening, which was hosted at the Winstead Law Firm where Dan is a senior partner. During the reception, attendees had the opportunity to view the Dallas skyline from the 10th floor balcony. With the temperature in the mid-60s and a clear night, it was a beautiful evening.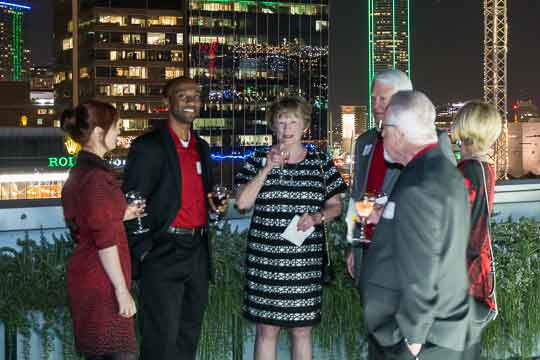 After dinner, President Hess gave a report on the state of the college, including the great fall semester, successes in the classroom and in athletics, and the new residential structures. He also updated the attendees on the college's successful efforts to retain a higher number of students and grow the student population to 1,000. The President explained the new concept of the liberal arts plus initiatives at the college. These initiatives allow Wabash students to apply the lessons of their liberal arts education in real world work while still a student at the college. Finally, President Hess then opened the evening up for a lively question and answer session.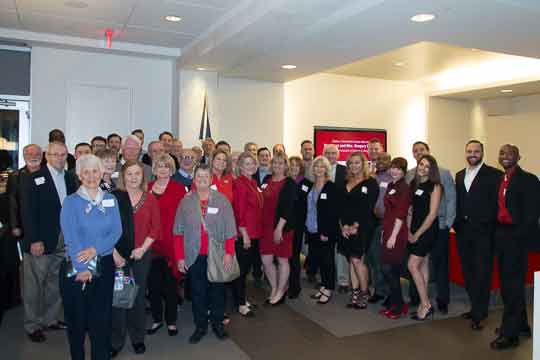 Also attending the event was Adam Van Zee '07, one of the major gift officers in the Office of College Advancement. Tom Runge '71, who works in Alumni and Parent Relations and staffed the dinner, fulfilled a multi-year pledge to the LaDrieres and Susies and brought his lovely wife Carol along for the trip.
The Dallas alumni group, always a lively one, is growing with the addition of several recent graduates. It was a fun night for all – thanks Dan and Ray!
Photos
Top - President Hess speaks to the group
Middle- The balcony provided a great view
Bottom - what a great group!
For more photos, click here.