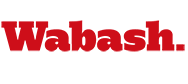 Fifth Entrepreneurial Summit Feb. 6
by Richard Paige

January 21, 2016

Indiana's role as a hotbed for entrepreneurship will be spotlighted on Saturday, Feb. 6, as Wabash College hosts its fifth Entrepreneurship Summit.

Scheduled to run from 9 a.m. to 3 p.m. at the Wabash College Fine Arts Center, the Summit hopes to spur the entrepreneurial drive by highlighting the resources available at Wabash College, the Crawfordsville community, and Central Indiana as a whole. More than 300 entrepreneurs and students from 18 colleges from across the state are expected to attend.

"The focus of this year's Summit will be the emerging and established Med-Tech industry in Indiana and surrounding states. The goal is to shine a spotlight on the work that is being done in the Midwest and to gather thought leaders and entrepreneurs to discuss developments and trends in the industry," said Alan Hill, Dean for Professional Development. "Through the Center for Innovation, Business & Entrepreneurship, Wabash College is leading the conversation in entrepreneurship and serving as a resource for new and innovative ideas."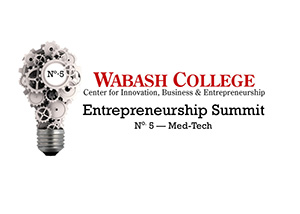 Indiana Lieutenant Governor Sue Ellspermann's opening remarks begin a morning program that features an opening address by Steve Ferguson, Chairman of Cook Medical Group, the largest privately held company in Indiana.
This will be followed by six break-out session speakers: Brian Farrar, '85, Founder of Maven Wave, a Chicago-based consulting and investment firm; Rod Kinley, '72, President of Aethlon Medical, who personally holds over 30 patents in the area of medical technologies; Andrew McCoy '05, an associate at Faegre Baker Daniels, who specializes in intellectual property and patents; Tom Denari, '85, is the President and Chief Strategy Officer of Young & Laramore, a leading advertising firm based in Indianapolis; and Pat East, '02, Founder and CEO of Hanapin Marketing and founder of PPC Hero.
Stacy Enxing Seng, a STEM entrepreneur who recently served as the President of Vascular Therapies for Coviden, and later Medtronic after its acquisition of Coviden, will be the afternoon's keynote speaker.
The afternoon session includes a panel discussion moderated by Jim Dreher, '85, a medical device entrepreneur, who is Founder and Managing Partner at Option3 LLC., and Co-Founder of Hotspur Technologies, Inc.
The Summit, hosted by Wabash President Gregory D. Hess, routinely draws attendees to campus from Chicago to Indianapolis. Past summits have seen 15 percent of entrepreneurs present from Montgomery County, in addition to sizable groups from a number of Indiana colleges.
"At Wabash you do not have to study business or entrepreneurship to be a success in business, start-ups, or non-profits," said Hill. "The Center for Innovation, Business & Entrepreneurship allows students from all majors develop their knowledge and skills while preparing them to be innovative leaders throughout life. It is simply the Wabash way of doing business. The Entrepreneurship Summit is just one of the ways the CIBE is fulfilling its mission."
Look for the event on Twitter: #WabashES5.