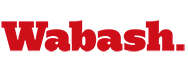 Wabash Ranked Seventh Nationally
by Richard Paige

September 15, 2015

Forbes Magazine says Wabash graduates rank seventh nationally in terms of Liberal Arts Colleges Whose Graduates Earn The Most In 2015. The publication used data gathered in the PayScale.com survey.

Wabash College ranked 50th nationally in the 2015-16 PayScale.com Best Universities and Colleges by Salary Potential, a listing of median salaries of college graduates.

Wabash graduates can expect to earn on average $108,000 annually with 10 years of experience. That all-alumni figure placed Wabash in the top four percent nationally of the 1,062 schools ranked by the website, and means Wabash graduates earn nearly $33,000 more per year than the average college graduate in this survey at the same point of their career development.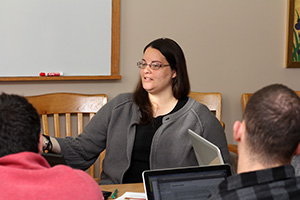 Wabash joined Rose-Hulman and Notre Dame as the only Indiana higher education institutions to appear in PayScale's top-50 slots, outdistancing Purdue (116th), DePauw (175th), and Indiana (321st). The Wabash ranking also topped all other Great Lakes College Association members listed.
"Prospective students should just be aware that a liberal arts degree may mean it takes them a longer time to get settled in the career of their dreams, but their well-rounded, analytical skillsets and ability to clearly communicate can set them up for successful careers," said PayScale.com in its release.
The PayScale rankings are determined via surveys returned from millions of college graduates who indicated where they earned their undergraduate degrees.