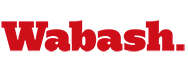 New Buildings Honor Life-Changing Professors
by Richard Paige

June 23, 2015

Wabash College President Gregory D. Hess announced today that two of the College's new facilities in the Residential Life District will be named for long-serving members of the faculty.

A gift from alumnus Bill Wheeler '83 will fund a new townhouse that will be named in honor of Melissa A. Butler, who taught in the political science department at Wabash from 1976 to 2013. President Hess also announced that one of the halls on the west side of campus will honor another legendary faculty member, Raymond Brady Williams, LaFollette Distinguished Professor in the Humanities, Emeritus.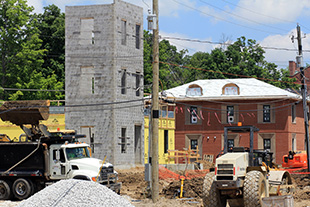 "Wabash has long been a place noted for its excellent teaching, and our alumni truly value the ways in which their teachers have shaped their lives," said President Hess. "That two of our new student residences will be named for such remarkable professors is testament to the life-changing education Wabash provides its students."
Butler House and Williams Hall are part of a $23 million investment in student housing, which includes six new buildings that will house 138 students, along with the renovation of Martindale Hall.
Wheeler, an English major at Wabash who now serves as President of MetLife Inc., Americas, chose to honor Dr. Butler for the impact she had on generations of students. "While I took only one course with her, I quickly discovered what a remarkable teacher and mentor she was. In my service on the Board of Trustees, I have seen first-hand her commitment to Wabash as a teacher, department and division head, and as wise counsel to deans, presidents, and trustees. She will long be remembered as one of the most influential professors for generations of Wabash men."
Dr. Butler came to Wabash in 1976 and held the Eugene N. and Marian C. Beesley Chair, which is awarded to a faculty member whose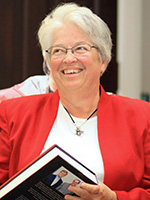 commitment to teaching, interest in students, and enthusiasm for learning contributes significantly to the character and quality of the College. Butler House is the first building on the Wabash campus to be named for a woman, and appropriately so since she broke ground as the first woman to earn tenure at Wabash in 1982. She served as chair of the Political Science Department, the Division of the Social Sciences, and led the development of Wabash's International Studies Program. In 1994, she was honored with the McLain-McTurnan-Arnold Excellence in Teaching Award.
"The new student housing fills a really great need at Wabash," said Dr. Butler. "I feel honored and humbled that Bill Wheeler would want to name one of the new buildings for me. I guess that means that even though I now live in Florida, there will still be a 'Butler House' in Crawfordsville."
Raymond Williams joined the Wabash religion faculty in 1965 and became the Charles D. and Elizabeth S. LaFollette Distinguished Professor in the Humanities in 1989.
"I came to Wabash exactly 50 years ago to begin my teaching career, and I simply can't imagine a better way to celebrate," Williams said. "I'm pleased because naming a building after a faculty member is an honor for all members of the Wabash faculty. You can't be a good teacher all by yourself. It takes the entire faculty to make good teachers. This building is a tribute to all of my colleagues, and to a college that values excellence in teaching and learning."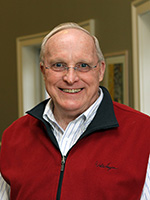 In 1995, through a $5 million grant from Lilly Endowment Inc., Dr. Williams founded the Wabash Center for Teaching and Learning in Theology and Religion, and served as Director of the Wabash Center until his retirement in 2002. He served as Dean of the College during the 2005-2006 school year. In 2008 he founded the Wabash Pastoral Leadership Program, which develops leadership skills for younger Indiana pastors funded by Lilly Endowment.
"Since 1965, Dr. Williams has served Wabash selflessly in virtually every capacity," said President Hess. "As a teacher, department chair, dean, and founding director of two highly effective programs that develop teachers and pastors, he has modeled for all at Wabash the high ideals of Wabash's enduring mission. Even in his third retirement, he continues to serve the College and the greater Crawfordsville community."