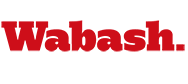 Hauser Cited for Undergraduate Research Excellence
by Richard Paige

December 3, 2014

Wabash College student Wes Hauser earned one of two Undergraduate Research Awards from the Forum on Research Abroad for work completed during the fall 2014 semester in Australia.

Hauser, a senior from DeSoto, Mo., shared the award with research partner Erin Emmons of Holy Cross while working at the School for Field Studies (SFS) Center for Rainforest Studies in northeastern Queensland. Their study was judged by faculty of Forum member institutions to be "among the best examples of the highest quality academic achievements of undergraduates studying abroad," according to a Forum press release.

"I never dreame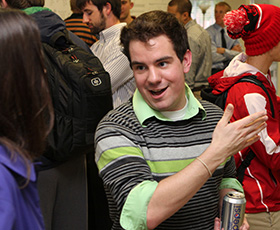 d my work in Australia with Erin would receive this much attention," said Hauser, a biology major. "I'm pleased that this will bring more global awareness to the threatened Lumholtz's Tree-Kangaroo, hopefully resulting in more focused conservation efforts for this wonderful species. I'm also thankful that the Forum on Education Abroad recognized the combined value of collaboration, diligence, and community engagement inherent in our work."
Hauser and Emmons used Geographic Information Systems (GIS) software to focus on the habitat the Lumholtz's tree-kangaroo. One of the duo's two produced papers, "Putting Lumholtz's tree-kangaroo on the map: Using present distribution to assess habitat requirements and identify areas for further surveys" was judged to be superior and contributed to the Center for Rainforest Studies' five-year research plan by addressing a key research issue: understanding social and ecological systems.
GIS technology is used to map, analyze, and assess real-world problems with some part of the data linked to locations on earth. On the most basic level, GIS is used as computer mapping, but the technology also has far-reaching spatial and statistical analysis.
"Wes and Erin are mature, very focused and organized students," noted Dr. Sigrid Heise-Pavlov, SFS Professor in Rainforest Ecology and the duo's SFS faculty advisor. "Based on their enthusiasm to tackle challenges, their persistent work on research projects, their skills to manage and solve problems, their ability to reason and critical thinking, and to effectively collaborate, I fully support their nomination for the Forum on Education Abroad's Undergraduate Research Award. Both students are very suitable candidates for a future career in scientific research."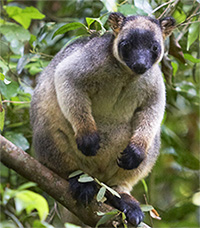 Hauser and Emmons previously were honored with Distinguished Student Researcher Awards from the SFS for their contributions to environmental research. The two will present their award-winning research on March 27, 2015, at a plenary luncheon attended by more than 1,400 international education professionals at the Forum's 11th annual conference in New Orleans, La.