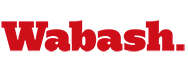 Welch Named Assoc. Dean of Students
by Richard Paige

July 23, 2014

Wabash College President Gregory D. Hess has announced the appointment of Marc Welch as the Associate Dean of Students.

Welch will coordinate the College's residence life and will be responsible for the policies and living conditions within the independent men's residence halls, fraternities, and College-owned student houses.

"Marc Welch brings exactly the right blend of experiences to this position and all of us are excited to welcome him to his new role," said President Hess. "He is a Wabash graduate and fraternity man, and has worked very closely with Wabash students in positions in the Admissions Office and as a member of the Education Studies Department. Those experiences and talents — and a clear understanding of the mission of the College — make him a great addition to the Student Life staff."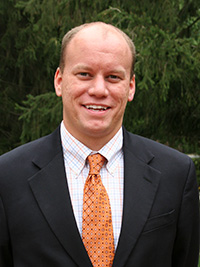 A 1999 Wabash graduate, Welch has served as the Wabash Associate Director of Secondary Licensure in the Education Studies Department since January 2012, and was involved with developing on- and off-campus co-teaching seminars; collaborating with faculty to develop, implement, and evaluate course design and outcomes; and has monitored budgets for departmental and endowed funds.
Additionally, Welch has taught courses in the Modern Languages and Education Studies departments, led the Chicago Urban Education immersion trips, and facilitated Gentleman's Rule discussions during Freshman Orientation.
"I am very pleased to add Marc to our Student Life team," said Dean of Students Mike Raters. "He brings a passion for Wabash, an appetite for increasing roles at the College, and a wealth of educational experiences that will serve our students well. I am confident the students will value working with him in their development as gentlemen, responsible citizens, and leaders. They can expect an active, engaged, and energetic mentor."
Prior to his service in Education Studies, Welch spent five years as Wabash's Senior Assistant Director of Admissions and Liaison to Athletics, where he coordinated admissions and athletics collaborative recruiting efforts, and was involved with the College's Honor Scholarship Weekend and Boys State Scholarship program.
"I look forward to this role especially given the particular level of excitement and momentum that President Hess has brought to campus," said Welch. "With students returning next month and Freshman Saturday exactly one month away, I have a great deal to learn in a short amount of time. Comforted by the leadership of Dean Raters and the collaboration that defines the Wabash community, I know we'll be ready. Such challenges and opportunities attracted me to this position – a role that allows me to have a wider reach on campus in both leadership and mentorship for our students."
Welch has served as an adjunct faculty member at Ivy Tech for five years, teaching introductory Spanish. He was recognized for excellence in instruction as an adjunct faculty member in 2009.
Welch earned a B.A. in Spanish with a minor in psychology, graduating Magna Cum Laude while also earning induction into Phi Beta Kappa. He studied abroad in Valencia, Spain, in 1998 and in Salamanca, Spain, in the summers of 2004 and 2005. He earned his M.A.T. in Spanish in 2006 from Indiana University.