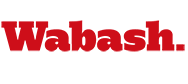 Success is Three Steps Back and Two Steps Over
by Richard Paige

May 8, 2014

The words served him well four years ago, and they'll serve him well now.

When Ian MacDougall '14 was thinking about college, his grandfather told him to "find a place that felt like home."

MacDougall chose Wabash, and it's worked out beautifully.

"Wabash, obviously, has been my home for four years," said MacDougall. "I've grown as a man, and academically I'm prepared for anything that can be thrown my way. I feel that any challenge, project, or research I'll have to do, the professors here have trained me for it. Wherever I go, I'll be taking that Wabash mentality with me."

The Westfield, Ind., native has excelled both in and out of the classroom here, with a degree in history and experience with the Senior Council and the Sons of Wabash to complement varsity letters in both football as a kicker (3) and soccer as a goalkeeper.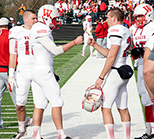 With a degree in hand and one more year of football eligibility remaining, MacDougall has himself in the enviable position of being recruited yet again. This time, it's NCAA Division I programs that are interested in him.
Rightly so. MacDougall connected on 68 percent of his field goal attempts (26-of-38) in his three years as a Little Giant, to go with a 90-percent conversion rate on extra points. He was nearly spotless in 2013, connecting on 15-of-17 field goals (long of 45 yards) 57-of-59 PATs, both of those marks setting new school records.
Add in the fact that nearly 45 percent of MacDougall's kick-offs have resulted in touchbacks and you have a serious kicking commodity.
"Ian has one of the strongest natural legs that I've seen," said punter Cam Sobleski '14, MacDougall's special teams partner. "He will have no problem being able to adapt to the D-I level because he has the distance to be a weapon on kick-offs, he can kick touchbacks almost every time, and he is serious about placement and accuracy. He's put in the work to be successful."
Click here for video of MacDougall in action
MacDougall definitely has put in the work, but he's also learned that recruiting a fifth-year player isn't the glamorous stereotype that the public assumes.
"It's not 'we'll call you three times a week' kind of thing," explained MacDougall. "Being able to say that I've talked to these schools is a cool thing because you don't often get those types of schools to call you. It's been fun to be able to think about what it would be like to play on the D-I level."
For MacDougall, this search isn't about only seeking solace on the football field, it's about taking the next step in pursuing a master's degree and a career in sports marketing.
"I'm seeking a school that will provide me with a good education in a good community," MacDougall said. "I normally get better grades when I'm playing athletics, so I figured a kick-start to graduate school with a good GPA from playing football would help. Frist and foremost, this is about Rachel."
That Rachel is Rachel Evans, MacDougall's high school sweetheart, and a former D-I scholarship athlete herself. She averaged 1.5 points and 2.2 rebounds per game over three seasons on the Western Illinois women's basketball team.
Having been through the recruiting process herself, Evans has proven to be a calming influence during the decision-making process.
"I've tried to be a silent supporter and vocal when he needs me to be," said Evans. "Because I've been through the recruiting process, I think Ian feels more at ease. Mostly, I serve as a reminder to be realistic."
MacDougall and Evans are moving full-speed ahead. Not only is the duo trying to work out these graduate school options, but they are also planning for an Aug. 2 wedding. A date, coincidentally, that falls one day before MacDougall would likely have to report to training camp.
Hectic, yes, but there is a light at the end of the proverbial tunnel.
"It is extremely reassuring knowing that at the end of all this we will be together," Evans said. "After spending the last four years apart for college, we are definitely ready to finally be in the same place."
For the guy who has been the holder on all but one of MacDougall's PAT attempts, that wedding day is a chance to support a great friend.
"He has always been there for me," Sobleski said. "He is a true friend. I look forward to giving my best man speech at his wedding in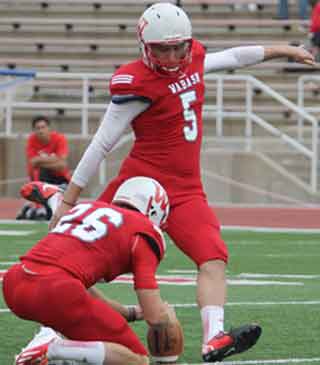 August."
As if graduation, graduate school, football and an impending wedding weren't enough, does the thought of kicking in front of 50,000 fans add any more stress to the equation?
"Fortunately, kicking is very therapeutic for me," MacDougall said. "To get my stress out, I hit kick-offs or long field goals. Mainly, get the fundamentals down and trust them. Kicking is very simple: three steps back, two over and keep your head down."
With all the optimism that commencement brings, would MacDougall ever think his leg could lead him to the National Football League?
Absolutely.
"It would be lovely to play in the league," he said. "If I'm lucky enough to have a good year and a door opens, I would do a tryout. But if it doesn't take me there, this is one of those once-in-a-lifetime opportunities to play at the D-I level and to grow personally and academically."
It's up to him to find a home yet again.
Footnote: Shortly after this interview, MacDougall received the offer he felt was the best fit for his future. Like many Wallies in the Class of 2014, it's nice to know that he now has a position awaiting him following graduation. Ian decided to attend Purdue University and will kick for the Boilermakers next fall while pursuing a master's in sports management.

A Wabash Q&A
What is your favorite Wabash tradition?
Ringing In ceremony. It's that moment as a freshman where you realize that your journey has started here.
Success and failure are a part of life. To this point, what has been your favorite mistake?
Not proposing to Rachel sooner.
If you could cook one meal, what would it be?
Grandma's lasagna.
If you could give your 10-year-old self a piece of advice, what would it be?
Start kicking footballs sooner.
If you have a personal credo, what is it?
It's the James Dean quote, "Dream as if you'll live forever. Live as if you'll die today."
If you could have created one great piece of art – painting, song, sculpture, prose, etc. – by any other person, what would it be?
The Colosseum because of its magnitude and the history that surrounds it.
If a picture is worth a thousand words, what are you doing in that picture?
Holding hands with Rachel while sitting on a bench.
If you could wish for one thing in your future, what would it be?
Happiness. I have that. Something I don't have? Everything I need, I have. Everything else that comes along is just a plus.