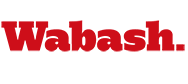 Nearly 300 Expected for Honors
by Richard Paige

March 19, 2014

More than 300 visiting high school seniors will visit campus this weekend to soak in the Wabash College experience and vie for nearly $3.5 million in scholarships.

The 121st Honor Scholarship Weekend happens March 21-22, as the Class of 2018 begins to take shape.

Attendees will take exams on Friday, English and history or one of six foreign languages, and Saturday, mathematics and either biology, chemistry, or physics, with the chance to earn merit-based scholarships.

Those earned scholarships could reach as much as $100,000 in value for a student over a four-year period of attendance ($25,000 per year).

The scholarship opportunities make up a small portion of a weekend designed to immerse prospective students in the multifaceted Wabash experience.

There are opportunities to explore campus, attend academic interest sessions, interact with current students, chat with coaches, and preview housing options, including fraternities and residence halls.

True to form, Wabash wants men to do more than just think. There is free time for students to pursue their unique interests, and the weekend also features a cookout, sporting events, and live entertainment on Saturday evening.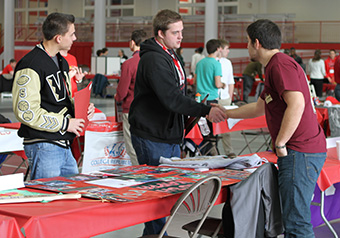 "The real value in the Honor Scholarship program is that prospective students have an opportunity to further their understanding of all of the opportunities at Wabash," said Dean of Admissions and Financial Aid Steve Klein. "The schedule provides them with an extended periods of time to learn about the college and meet many members of our community. Students choose how they want to spend their time over the course of their two-day stay."
The ability to be on campus for an extended period of time allows for a richer campus interaction and greater understanding of the supportive campus environment. Additionally, there is a companion parents program for those who attend.
"Many of the attendees have had an introduction to Wabash," Klein said. "We want to remind them of the Wabash experience and the type of attention and caring you get here. Everyone is invested in success whether it be fellow students, faculty, staff, or alumni."
The schedule begins Friday with an activities fair in the Allen Athletic Center and late-morning campus tours before the official welcome from President Gregory Hess, Klein and a host of campus leaders. Lunch and exams follow with classroom visits slated for late afternoon.
Tours of living areas occur after dinner with fraternity rush beginning Friday night.
Saturday's schedule includes the math and science exams, lunch and free time. Following dinner and a student competition, the living units once again open for interaction.
"We know many are close to making a decision," Klein said. "Honor Scholarship Weekend reinforces the advantages of Wabash and our ability to connect with students."