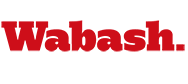 Swimmers Post Fast Times at Championship Meet
by Richard Paige

February 25, 2014

Get directions to Wabash College Academic Support Center

First-year swim coach Brent Noble is blunt when talking about his team's performance at the North Coast Athletic Conference Championships.

"We can objectively say that this was the fastest meet Wabash has ever had, and we're proud of that," he explained.

The numbers back him up.

15: Consecutive seasons with a fourth-place or better finish at the NCAC Championship meet

13: Little Giants advanced to the "A" finals

9: NCAA provisional qualifying times posted

8: school records set

4: A fourth-place team finish

1: all-conference accolade

Of those eight records set, half of them were by a half second or more, including a pair that lowered the mark by more than 3.5 seconds.

But the simple fact is that the Wabash swimming and diving team performed best when it mattered most at the NCAC championship meet.

"Things went very well at our championships," Noble said. "Almost all of our guys came away not only with lifetime-best times, but with lifetime bests by a large margin. The team stepped up in a big way. This meet was a turning point for a lot of our guys as they proved to themselves what they really are capable of and what might be in the tank for future seasons."

Wabash's 958 points were its highest point total at the NCAC Championships in six years, spurred on by a number of stellar relay swims.
The Little Giant 400-yard medley relay team, featuring Aaron Troyer, Zechariah Banks, Carter Adams and Elliot Johns, posted its best time of the season (3:25.91) to finish third and earn all-conference honors.
The Little Giant quartet of Banks, Johns, Jack Belford, and Adams crushed the old school record in the 800-yard freestyle relay with a 6:48.77 clocking and a fourth-place finish, a time that bettered the old mark by 4.7 seconds. That time was also the 11th-fastest in the event this season, according to NCAA reported times as of Feb. 15.
Johns, Troyer, Banks, and sophomore Chris McGue set a new school record in the 200-yard freestyle relay with a time of 1:24.10 to break the previous mark of 1:24.31 set in 1999. The foursome cut 3/10th of a second off the morning prelim time to finish fourth overall.
Here is a quick look at some of the strong individual performances from the championship meet:
Belford set a new Wabash record in the 400-yard individual medley prelims with a 4:05.87 clocking, which topped the previous mark by nearly two seconds.
The sophomore from Carmel, Ind., also set and reset school marks in the 500-yard freestyle, posting a 4:38.18 mark in the prelims before shaving four seconds in his finals effort (4:34.33) in finishing in 11th place.
A junior from Fairfield, Ohio, Adams turned in the final record-setting performance of the meet with a new Wabash best in the 200-yard individual medley. His time, a lifetime best of 1:54.33, placed him 13th overall.
"That was a two-second drop for him, which wasn't atypical for the meet, but it was a very complete race," said Noble. "He swam four really solid legs, and got up to race and beat people."
Johns' 1:40.52 mark in the 200-yard freestyle established a new record in that race, while finishing in fifth place in the event finals.
Junior Jake Childress set two records in the 100-yard backstroke in one day, posting a time of 51.50 in the prelims to qualify for the A final, and lowered the mark to 51.22 to go with a fourth-place effort.
Noble views this meet and the resulting success as a springboard for the future. "As we've stepped away from the meet, it's been fun to see how excited the guys are about what they were able to accomplish and how motivated they are for the future," Noble concluded. "Things fell into place quickly, and we were able to accomplish great things this season."