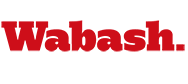 Symposium Celebrates Music and Wabash Musicians
by Steve Charles

February 17, 2014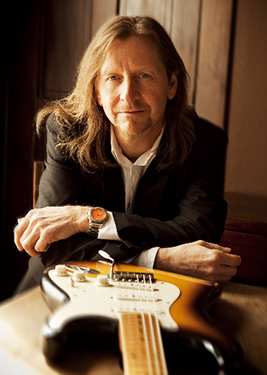 Performances by blues master Gordon Bonham '80, acclaimed world music performer James Makubuya, award-winning composer and singer Phillip Seward '82, and experimental electronic music pioneer Peter Hulen will top off Friday's afternoon and evening celebration of music at the Wabash College Alumni-Faculty-Staff Symposium, Wally Tunes: Music and the Liberal Arts.
For the first time in it's five-year history, the event will feature not only presentations from across the liberal arts, but performances by some of the College's top professional musicians, and the premiere of a work written especially for the symposium by award-winning New York-based composer Allen Schulz and performed by cellist Kristen Strandberg and pianist Diane Norton.
"Choosing music as the focus of this year's symposium gave us the opportunity to showcase the amazing range of music played by Wabash musicians, in addition to offering the breadth of a liberal arts take on the subject," organizer Brad Johnson said. "The afternoon sessions will be lively, interactive, and open to the public as well as Wabash students, faculty, alumni, and staff, and we welcome all to the performances Friday night."
The concert in Salter Hall follows an afternoon of presentations on topics including violin making in the 21st century, the economics of the pop music industry, insights on creating a rock band, Duke Ellington at Wabash, musical storytelling, the role of music in the student movement of the 1960s, and a closer look at the lyrics to the songs of that era.
Members of the Wabash faculty will make presentations along with luthier Andrew McKone '07, Indianapolis Symphonic Choir and Butler University Chorale Conductor Eric Stark '88, Chicago-based Pioneros Misticos keyboardist Rick Fobes '72, and Bonham, who will discuss his efforts funded by an Indiana Arts Council grant to adapt the five-string banjo to the blues.
Johnson added that the first 200 people attending the symposium will receive Scarlet Hues, a commemorative CD featuring works by 13 of the College's top professional musicians, including two tracks by Nashville hit songwriter Dan Couch '89, whose "Somethin' 'bout a Truck" and "Hey Pretty Girl" reached #1 in country music charts in 2012 and 2013.
Visit www.wabash.edu/alumni/fas for more information about the symposium. The sessions and concert are free. The pre-concert reception is $15 (pre-registration required). All events are open to the public.