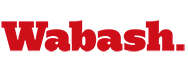 Wabash Graduate Ben Kesling to Give Talk Monday Evening
February 12, 2014

Wabash College will present a talk by Ben Kesling, who will discuss his views on journalism, war, life, and the liberal arts at 7:30 p.m., Monday, February 17 in Lovell Lecture Room (101) in Baxter Hall. The title of his presentation is "Don't Bury the Lede: Thoughts on Journalism and Life."

Kesling, a 2002 graduate of Wabash College, is also a Harvard Divinity School graduate, a Marine Veteran of Iraq and Afghanistan, and a reporter for the Wall Street Journal.

Kesling, a religion major at Wabash, earned a Master of Divinity degree from Harvard University and then joined the Marine Corps where he was an infantry officer for more than six years. He had two combat deployments. The first as a platoon commander in Fallujah, Iraq, during The Surge, and the second as a member of a NATO team based just outside of Kandahar, Afghanistan. He also served as an inspecting officer for Marine security guard detachments stationed at American embassies throughout the Middle East.

After the Marines, Kesling used the GI Bill to attend Northwestern University's Medill School of Journalism and then joined Dow Jones Newswires in 2012. He is now at the Chicago bureau of the Wall Street Journal, writing about U.S. news as well as veterans issues. During his time with the paper he's covered the North American Grip Strength Competition, parachuted out of a WWII airplane, and done his best to make Federal Reserve monetary policy exciting reading. He's also a two-day Jeopardy champion.

The presentation is the fourth in a lecture series titled "The Liberal Arts at Work," funded by the Anne and Andrew T. Ford Fund in the Liberal Arts. Kesling's talk is free and open to the public.