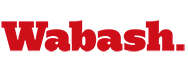 Travel Bill Cook's Italy in June
December 4, 2013

It's back to Italy with Professor Bill Cook for the Wabash Alumni/Friends Travel Program. The very popular and educational trip will include Rome for the 2014 program.

The Italy trip is tentatively scheduled to depart around June 16 and will run 10-11 days. Full details will be made available very soon.

The trip will be organized by Professor Cook and the travel program's coordinator Howard Hewitt. Director of Alumni and Parent Relations Tom Runge '71 announced Hewitt, Director of Digital Media, will be the College's new point person for the Alumni and Friends Travel Program.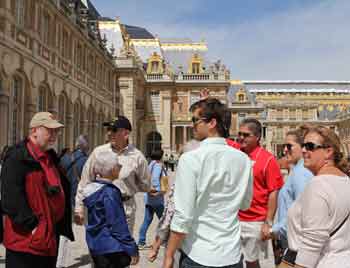 Runge said offering alumni the opportunity to travel and participate in learning opportunities fits the Wabash liberal arts approach to life. "Alumni and their friends enjoy traveling in the company of members of the Wabash community," Runge said. "These travel opportunities mirror the Wabash student experience – up close and personal."
The College has organized two previous trips to Italy, led by Cook '66, and a 2013 trip to France with Professor of History Michelle Rhoades and Hewitt as group leaders.
Hewitt will work with Alumni and Parent Relations and the College's Travel Coordinator's office in planning and organizing the trips.
"I was a part of the 2012 trip to Italy with Bill Cook and learned a lot about what makes for a good travel itinerary," Hewitt said. "We want to plan trips that appeal to a broad range of Wabash men and their spouses/partners. The goal is to find that diversity and still include popular trips like Cook's Italy journey and the 2013 France trip."
Hewitt emphasized the advantage of Wabash travel is the camaraderie of the Wabash community and a trip planned and led by College leaders.

"Howard knows the importance of media and telling the story, he's a talented photographer, and he also served as the subject expert and trip coordinator on the recent France trip," Runge said. "That trip was the best we've had, from a logistics standpoint, thus far."
Runge said trips will continue to call upon the expertise of the College's faculty and staff to create a vacation experience different than most could find on their own.
"It's very special to see the great art of Italy with Bill Cook, or explore Paris with Michelle Rhoades," Hewitt said. "I tapped into my three personal wine-related trips to France in 2012 to put together the Southern France portion of the 2013 trip."
Hewitt will work closely with Runge in creating trips to appeal not just to alums but also parents and other friends of the College. The Italian trip is back on the schedule for this year, but Hewitt said a Montana fly fishing trip is being discussed for 2015. A repeat of the France trip, and a possible journey to Greece are potential future destinations.