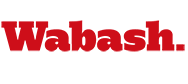 Wabash Celebrates 180 Years of Classes
by Howard Hewitt

December 3, 2013

Wabash College celebrated 180 years of classes Tuesday with a reception, display of historical items, and brief remarks from President Gregory Hess.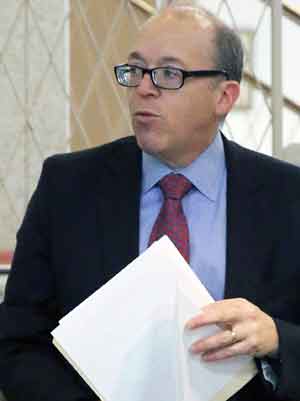 Wabash College, under the direction of President Elihu Baldwin and Professor Caleb Mills, began classes in Forrest Hall 180 years ago. The small building housed a couple of classrooms, a few student rooms, and the College janitor's family.
It was indeed a humble beginning. I invite you to probe more deeply into the College's history by spending time looking at the exhibits developed by Beth Swift and Linda Petrie — two people here at Wabash who are committed to preserving our great heritage.
"It is appropriate that today — less than a week after Thanksgiving — that we give thanks for the vision and perseverance of our founders, trustees, and professors," President Hess said. "We honor them with today's celebration marking 180 years of guts, brains, spirit, and strength — the virtues necessary for Wabash to flourish over all of these years."
Administration members, staff, faculty, and students gathered in the Lilly Library for a brief ceremony. Historical items were on display and refreshments were served. Specifically, President Hess' signature snack - Rice Krispie Treats - made their Wabash debut.