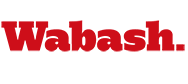 Brass Ensemble and Jazz Band to Perform
by Karen Handley

November 12, 2013

The Wabash College Brass Ensemble and Jazz Band presents a fall concert at 7:30 p.m., Thursday, Nov. 14 in Salter Concert Hall in the Fine Arts Center.

The Wabash College Brass Ensemble is scheduled to perform Bergerett and Reprise: Sans Roch by Tielman Susato; Pizzicato Polka by Johann Strauss; Canzoni per Sonare (Venice, 1608) by Merulo and Maschera; Beer Belly Polka by Scott Ramsey; and Czech's in the Mail Polka by Kevin Kaisershot. Under the direction of Peter Hulen, the Brass Ensemble has performed a wide variety of works from the Renaissance to the avant-garde, from 16th-century cathedrals and town halls, to the blues and the Beatles.

In its second year under the leadership of Scott Pazera, the Wabash College Jazz Band is venturing into a mix of traditional swing and Latin rhythms while performing the compositions of Miles Davis, Henry Mancini, and Jerome Kern. This young and exciting band is comprised of a blend of a traditional jazz band with the addition of other instruments, including tuba and french horn. Several of this year's selections are taken from the smaller ensemble arrangements of the Art Pepper Orchestra as well as the Dave Pell Octet.

Admission to the concert is free and open to the public.