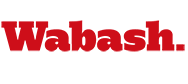 Tailgating, Broadcast Info for Monon Bell
by Brent Harris

November 12, 2013

The 120th Monon Bell Classic between Wabash College and DePauw University takes place Saturday, November 16 at Blackstock Stadium in Greencastle, Indiana.

Tickets for the Wabash side of the field are sold out.

The tailgating lot for Wabash fans attending Saturday's contest will be the DePauw Intramural Fields just off Walnut Street. The lot will open at 9 a.m. Fans are reminded to avoid blocking streets and entrances by trying to line up early to gain entrance to the lot. Blackstock Stadium is a 10- to 15-minute walk from the Intramural lot, so fans are also asked to plan accordingly for timely entry into the facility for Saturday's 1:07 p.m. kickoff. No alcoholic beverages will be permitted inside Blackstock Stadium.

Entrance to the Stadium will be off South Madison Street behind the main stands on the visitor's side of the field. Gates open Saturday at 11:30 a.m.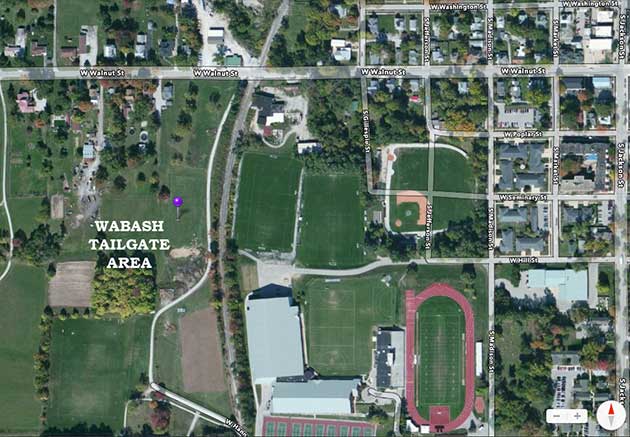 For those not attending the game, live coverage on AXS TV begins at 1 p.m. Rich Cellini and Paul Maguire will handle the announcing duties. Matt Hudson '10 and DePauw alumnus Brad Wochomurka will serve as sideline reporters. AXS TV is available on cable providers such as AT&T U-verse, Charter, Comcast/Xfinity, Insight, Suddenlink, and Verizon FiOS in addition to DirecTV (Channel 340) and DISH Network (Channel 167).

More than 60 alumni viewing parties are planned throughout the country. All parties will be pay as you go from the menu and will be family friendly unless otherwise noted in the details. Information regarding the alumni parties can be found here.

A commemorative DVD will be also available for purchase from the Wabash Bookstore in early December, will include the AXS TV broadcast and two hours of additional content. Special features will include photo galleries from this year's game along with historical images from the rivalry, a video of the song "Ballad of the Monon Bell," and "Monon Memories" — highlights from various games throughout the 120 clashes between the two schools.
Wabash will receive 150 copies of the DVD to sell. An announcement will be made in December when purchases of the DVD can be made through the Bookstore's web site or in person during normal business hours. DVDs of previous games are currently available from the Bookstore in limited supplies.
Wabash and DePauw will meet for the 120th time on Saturday. The Little Giants lead the series 57-53-9, making it the closest rivalry played more than 50 times than any other in the nation. Last year Wabash took a four-game lead in the overall series with a 23-0 victory at Hollett Little Giant Stadium. The Little Giants lead series 38-37-6 since the Monon Bell was added to the rivalry in 1932.