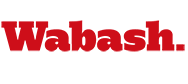 George Saunders To Give Talk Monday Evening
October 30, 2013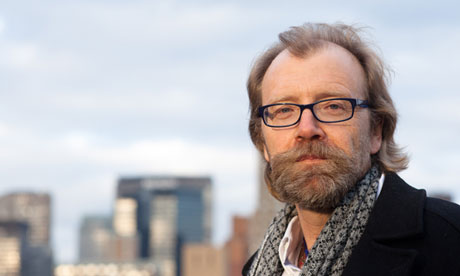 The Wabash College English Department will host New York Times bestselling writer George Saunders on Monday, November 4, 2013, in Korb Classroom at Wabash's Fine Arts Center. Saunders will read from his works at 8 p.m.

Saunders is the 2013 Will Hays, Jr., Visiting Writer and his most recent book, Tenth of December, is a finalist for this year's National Book Award in fiction, which will be announced in mid-November.

A MacArthur "Genius Grant" fellow and the acclaimed author of several collections of short stories, Saunders' work includes four short-story collections, a novella-length illustrated fable children's book, a book of essays, and two screenplays. He also collaborated on stage adaptations of two of his stories.

Time magazine named Saunders one of "the 100 most influential people in the world" in April 2013.

Saunders has appeared on The Charlie Rose Show, Late Night with David Letterman, and The Colbert Report to discuss his writings. He currently teaches creative writing at Syracuse University, and his May 2013 commencement address at the school's graduation ceremony became an internet sensation.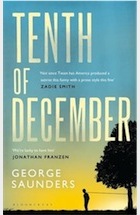 Tenth of December, was published in January 2013 to widespread critical acclaim: "A visceral and moving act of storytelling . . . No one writes more powerfully than George Saunders about the lost, the unlucky, the disenfranchised," said Michiko Kakutani of the New York Times.

Saunders trained as a geophysical engineer and played guitar in a Texas-based country band.

Saunders will spend Monday in various Wabash classes and conclude the day with his public reading, which is free and open to the public.

The Will Hays, Jr., Visiting Writer Series, through a generous gift from the Hays family, was established in 2002 at Wabash to celebrate Mr. Hays' distinguished career as a writer, public servant, Wabash College Trustee, and a tireless supporter of secondary and higher education.

Coordinated by the English Department, the series recognizes a prominent creative writer biennially selected from a broad range of categories to reflect Will Hays' own varied writing interests. Previous Hays Visiting Writers include Robert Olen Butler (2003), Tayari Jones (2005), Philip Caputo (2007), Jonathan Lethem (2009), and Kwame Dawes (2012).