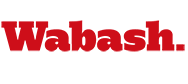 Four to Compete for Top Moot Advocate
October 29, 2013

Wabash College will continue its tradition tonight of being one of the few undergraduate institutions in the country to offer a Moot Court competition. It's the 20th year for the mock trial sponsored by Wabash alums working in the legal field and the Rhetoric Department.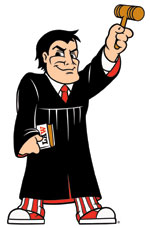 Tonight's competition begins at 7:30 p.m. in Salter Hall. The student advocates for the Finals Round: Petitioners (arguing for the state): Adam Alexander '16 and Nash Jones '16; Respondents (the challenging individuals): Jacob Burnett '15 and Cory Kopitzke '14; 1st Alternate: Matthew Binder '16
This year's case is about the constitutionality of an amendment to the constitution to prohibit any form of affirmative action in university admissions. Each year the competition is loosely based on a real and recent court case.
See details of this year's case and a history of Moot Court here.
The Wabash Moot Court has a long history of bringing in an impressive judicial panel. This year's judges are:
Justice Steven David, Indiana Supreme Court
Magistrate Judge Debra McVicker Lynch, United States District Court
Professor Lloyd T. Wilson '77, McKinney School of Law, Indiana University
President Gregory Hess, Wabash College