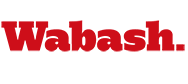 Thursday Wabash's Tuition Free Day
October 23, 2013

Thursday is "Tuition Free" Day at Wabash College. The date is selected each fall to help students understand just how far Wabash scholarships go to provide a world-class education.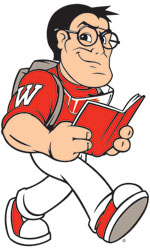 Tuition Free Day is a symbolic date selected each fall to represent the day when a family's payment toward their son's education is exhausted. That leaves the rest of the school year to be funded by revenue from other sources including gifts from Alumni and friends of the College.
Obviously, tuition free day would not occur at the same time for each student. But for the vast majority of students, their tuition contribution expires about one-third of the way into each school year.
Faculty and staff are encouraged to wear green Thursday to help celebrate "Tuition Free" Day!
"Our goal is to help Wabash students recognize and appreciate that their Wabash education is possible because of the generosity of alumni and friends who believe in the mission of the College and demonstrate their support annually with a financial contribution," Associate Director of Alumni Relations Michael Warren said.
Warren added that supporting the College is never about the size of an individual gift but for alumni to continue supporting the College that support them and for students to understand paying the benefit forward.

Thursday's Chapel Talk by Kip Chase '03 will focus on gifts and supporting Wabash College.
He has titled his talk "Whispers of the Past." Chase graduated magna cum laude, with a degree in history. He earned his MBA from the Indiana University Kelley School of Business and a Master of Global Management from the Thunderbird School of Global Management in 2009. He is currently the HR Director for Global Marketing at Eli Lilly and Company. He will be relocating to Shanghai, China in January to serve as an HR leader in Eli Lilly and Company's China operations.
As part of the day, members of the Advancement Office and Sons of Wabash will pass out small coin banks at the Chapel. Students, faculty, and staff will be asked to save their loose change for the next six weeks and give it back as a gift to the College at the end of this semester. The coin bank campaign is a reminder that all gifts—large and small—have a serious impact on the teaching and learning opportunities the College is able to provide for students and faculty each day.
The day is also a time to thank donors who make Wabash College's generosity possible. Click here to give to Wabash College.