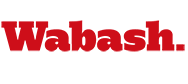 Exhibit by Brian McCutcheon opens Monday
October 23, 2013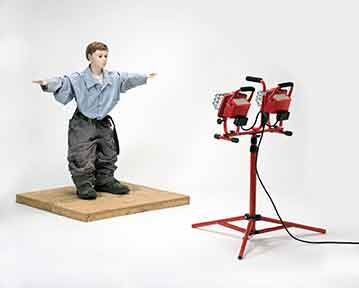 The Wabash College Art Department is pleased to announce its next exhibit, Under Construction: Works by Brian McCutcheon. The show, in the Eric Dean Gallery, will take place from October 28 through December 14 with a public reception 7 to 8:30 p.m. on Monday, October 28

An Indianapolis-based conceptual artist, Brian McCutcheon uses video, photography, and sculpture to explore the relationships between play and masculinity, often working with ideas derived from commonplace things such as: charcoal grills, sleds, and vehicles that surround our daily lives. Finding a poetic resonance in these common objects is a central pursuit in his art practice. Over the past decade, his work has been featured in a wide range of exhibitions on a national and international scale. McCutcheon is a co-founder and partner of Indianapolis Fabrications (iFab), a custom fabrication studio.

The Eric Dean Gallery is located on the south end of the Fine Arts Center. Gallery hours are Monday through Friday from 9 a.m. to 5 p.m. and on Saturday from 10 a.m. to 2 p.m. The gallery is free and open to the public and is handicap accessible.
Photo: Under Construction: Works by Brian McCutcheon – Brian McCutcheon, Phoom