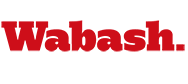 Kansas City - 2013
by Michael Cummings '86

October 8, 2013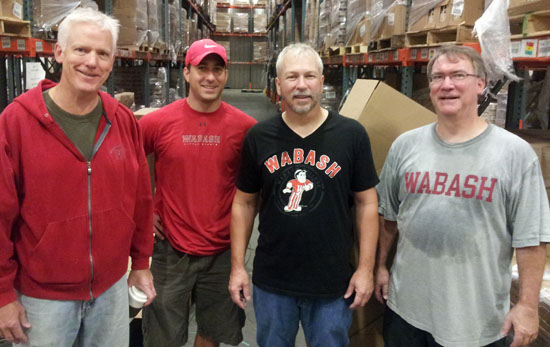 On Saturday, October 5, 2013, Wabash College alums volunteered at Harvesters Community Food Network in Kansas City, MO, to sort and package food items for distribution to those in need of assistance.
Harvesters was founded in 1979 as Kansas City's "response to hunger," providing emergency food assistance to 26 counties in northwestern Missouri and northeastern Kansas. Harvesters serves as many as 66,000 people each week (43% children, 8% senior citizens), and distributes food and household products to emergency food pantries, soup kitchens, homeless shelters, children's homes, homes for the mentally disabled and shelters for battered persons.
Wabash Day volunteers as pictured: David Dingley '81, Anthony Quandt '04, Michael Cummings '86, and Michael Robak '81.