Hickerson '09 Published in Traces Magazine
by Steve Charles
Printer-friendly version | Email this article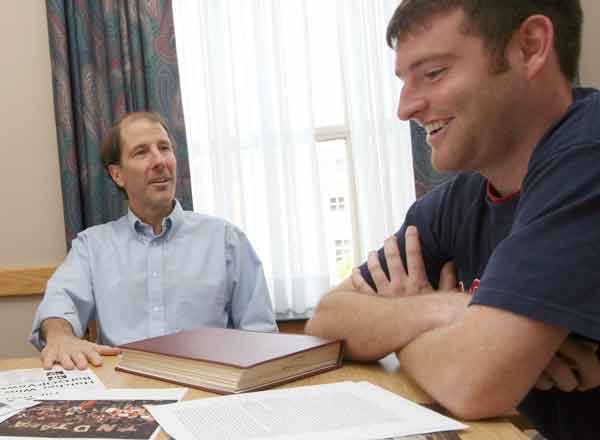 Senior rhetoric major Derek Hickerson's article about one of Indiana's earliest African-American legislators has been published in the Winter 2009 edition of Traces of Indiana and Midwestern History.

Read the article here.

Written during his internship last summer with Associate Professor of Rhetoric David Timmerman through the College's Know Indiana Grant funded by Lilly Endowment, Inc. , Hickerson's article—"The Relic of a Barbarous Age"—chronicles James Matthew Townsend's battle to abolish the state's "Black Laws" in the second half of the 19th century.

"Derek's article impressed me from the first, and I knew it would make a fine addition to our regular 'Black History News and Notes' department," Traces Senior Editor Ray Boomhower said. "Although he is new to the field, Derek has already shown he has a talent for writing about our state's past. Traces has in its 20 years of publishing always tried to maintain strong ties with our authors, and I look forward to seeing what Derek might contribute in the years to come."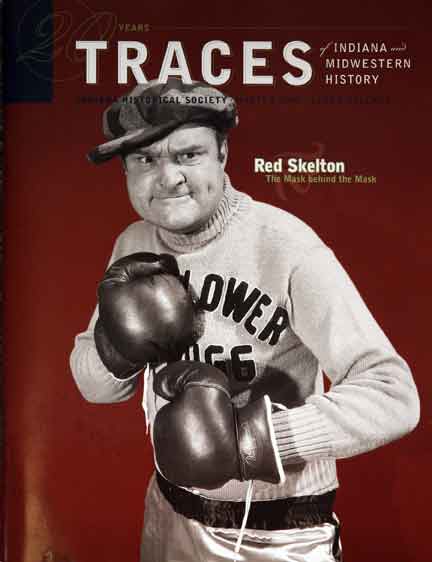 Traces is the award-winning quarterly journal of the Indiana Historical Society.

Hickerson plans to attend law school next fall. In an earlier work, he wrote these words that offer insight into his interest in rhetoric and in Townsend, who was Indiana's third African-American legislator:

"Rhetoric must be both practical and moral. Rhetoric is power. When used most effectively, it can influence individuals to think or act in ways very different than they would otherwise. This can be a very good thing when it is used to for the betterment of society or used as a neutral tool to bring about agreement. However, it can also be used unethically to achieve selfish ends.

"This is why the study of rhetoric is so important, not just for potential rhetors, but for the audience as well. Everyone ought to be able to recognize this power and act accordingly."

In photo above: Associate Professor of Rhetoric David Timmerman and Derek Hickerson '09 confer in Lilly Library.