International Center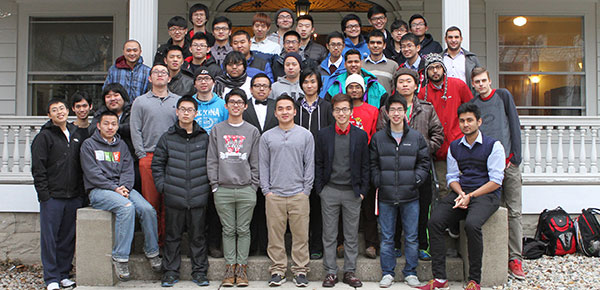 The Wabash College International center works collaboratively with MANY offices ON campus to Serve International Students & faculty. Services include issuance of visa eligibility documents to admitted international students, airport pick-up, orientation, immigration compliance advising, and a range of other support services for international students and faculty. The Director of the Center also advises the International Student Association (ISA).
The international Center also leads the administrative process for students who wish to study off-campus. The Director advises students regarding program selection, offers guidance through the Wabash College approval process, assists with program application, and advises on other off-campus study related matters.


Important: Wabash College Issues an International Travel Memo, December 2015. Click here to read more.

Wabash College International Center
Located at 512 West Wabash Avenue
Amy R. Weir
Director of International Programs
1-765-361-6078
1-800-345-5385
email: weira@wabash.edu
---