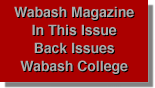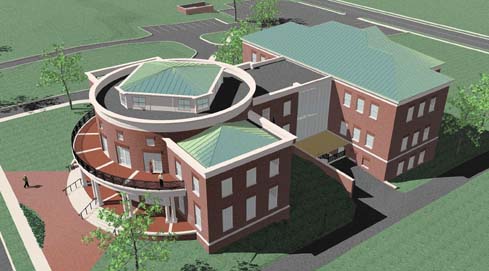 Rowland is the architect of the College's new Trippet Hall.


Magazine
Winter/Spring 2002
Striking from any angle


by Eric Rowland '83
We asked architect Eric Rowland '83, designer of the College's new Trippet Hall: What is the most beautiful building you've ever seen? What about it did you find so captivating?
Rowland: "There are several architects practicing today whom I really admire. Among my favorites are Santiago Calatrava, Frank Gehry and Fay Jones. Calatrava is a Spanish architect whose work is a very clear articulation of structural forces. He has done a number of bridges and airports, and has recently completed an addition to the Milwaukee Art Museum.

Gehry's work is better known here since he is an American architect. His work is very fluid in form and is often composed of fascinating sculptural forms. His work is primarily commercial buildings and museums, with his most significant building being the Guggenheim Museum in Bilbao, Spain. Both architects produce work unlike any other and their work could only be conceived and built using the technology available today. It pushes the envelope of what a building should be.

Fay Jones's work is more old world, but incredibly beautiful. He does primarily residences and chapels and proves that small buildings can be heroic. His structure is very lacy and organic, reminiscent of a canopy of trees. He studied under Frank Lloyd Wright, which is evident in his work. Thorncrown Chapel in Eureka Springs, Arkansas is one of his best-known buildings.

While I've been fortunate to visit many beautiful buildings, my favorite is probably Frank Lloyd Wright's Fallingwater. It is a striking building from any angle and proves that the obvious solution to a design problem is not necessarily the best one. The obvious solution would have been to design a building that faced the waterfall, but this house is on top of the waterfall and becomes a part of it rather than competing with it.

The beauty of this house goes beyond its siting, however to its remarkable structural system, its integration of natural materials, the details and craft of its construction and the artful blend of colors and textures.
Return to the table of contents