Fathers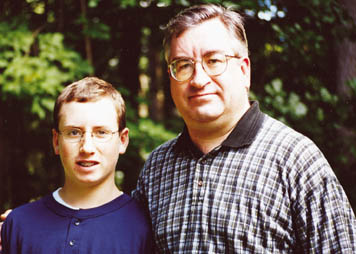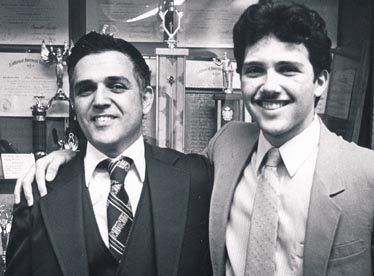 "Sojourners, As Were Our Fathers"
How Fathers--And Fatherhood--Shape Wabash Men

Averted Vision, by Steve Charles
Morning Rounds, a poem by Professor of English Marc Hudson
Sleepers, Plywood, and Vampires, by Jim Amidon '87
Apart-Close Father, a letter to Will Hays '00
Father After Curfew, a poem by Richard Calisch
A Familiar Song, a poem by Marc Hudson
First Communion, by Rafael Chacon '85
Through Thick and Thin, by Steve Charles
---
Clips of My Father's House
"I was the only girl from off-island, the only child of the only son--the one who got away, the one who made his parents proud and broke their hearts by leaving."
by Joy Castro
Assistant Professor of English
---
Tearing at a Sacred Bond
For seven months, Fidel Castro and Cuban exiles in Miami pulled at six-year-old Elian Gonzalez like dogs at a wishbone.
by Tim Padgett '84
Miami Bureau Chief, Time magazine
---
A Father's Field of Dreams
Charlie Hartford discovered that "baseball is a platform for intimate talk," where a father can find time with, and for, his children.
by John Cunningham '78
---
Handing Down a Legacy
Born in struggle, shaped by challenge, and defined today by leadership and service, the Malcolm X Institute has evolved over its 30-year existence, but it has always been a family.
by Steve Charles
---