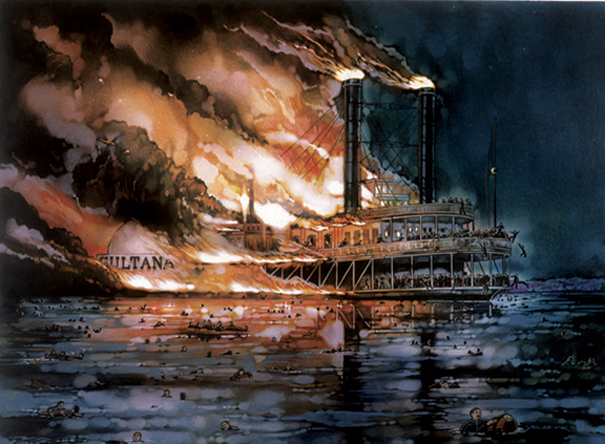 Captain J. Walter Elliott, Class of 1858, survived the Confederate prison camp at Andersonville only to witness the worst maritime disaster in U.S. history aboard the S.S. Sultana. Wabash men seem to thrive in endeavors where success, even survival, is against the odds. You'll meet more of those men in this edition.
A Man's Life: The Singing of Guns
Excerpted from Bootprints: An Infrantryman's Walk Through World War II
By Hobert Winebrenner and Mike McCoy '91

Wading in the Big Creek
After 38 years studying life where few expected to find it, Jim Childress '64 has been awarded one of oceanography's top honors.
by Colin Hodgkins

Two Against the Odds
Ivana and Gary Croghan '77 are the Mayo Clinic's one-two punch against tobacco's deadliest legacy.


Focus on the Small Victories
An Interview with Mark Rutherford, chairman of Indiana's Libertarian Party.


An Andersonville Diary
Nearly 13,000 men died at this Confederate prison camp—a survivor remembers the suffering.

Wabash Voices

Online Extras