Works in Progress
Finding Beauty in the Everyday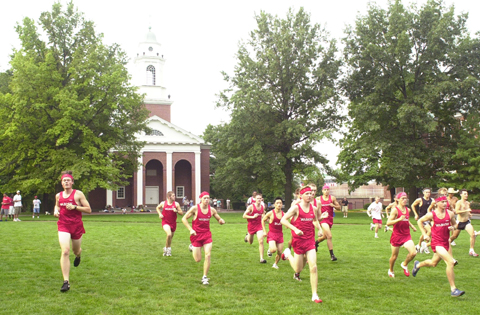 by Jim Amidon '87

The most gifted student photographer to enroll at Wabash in more than a decade is not an art major, nor is he a Fine Arts fellow. In fact, Todd Vogel '03 is headed to medical school, where he hopes to pursue a career in oncology.

The son of a family doctor father, Gordon '72, and microbiologist mother, Gayle, the chemistry major approaches his photography with the precision of a scientific researcher.

The artistic eye, perhaps, comes from his mother. "I've always admired my mom's photography," he says. "She has documented our lives in photos—I have 18 photo albums that cover my entire life."

In turn, Vogel is doing much to document the life of Wabash in an unprecedented era of success and growth. The difference for Vogel, though, is in his approach to the subject matter. Whereas he shot artistically in high school, he's become a photojournalist at Wabash as Board of Publications photographer and chairman.

The combination has produced stunning images of Wabash's athletic teams, performances and recitals, and the changing physical landscape of the College.

"To me, photography is about looking out at the world and showing people the way I see it. People walk by things every day that are beautiful, and yet they never notice. When I show them pictures, they say, 'Wow, that's not what I thought it was' or 'I never saw it that way before.'"

The camera is also the way the normally shy Vogel introduces himself to people.

"I use the camera as a way of interacting with people and then we become friends. And I imagine that medicine will be the same way—I'll want to get to know my patients."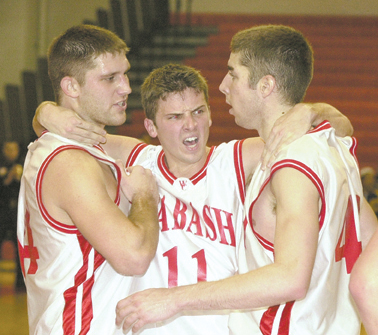 Return to the table of contents