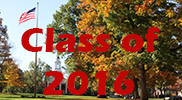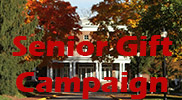 Dear Classmates,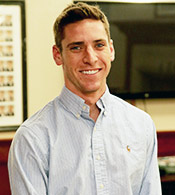 How quickly four years go by — and what a time it has been! We came to Wabash because we were serious about pursuing a top-notch liberal arts living and learning experience that would help prepare us for anything after Wabash. We were young four years ago; we are accomplished today. We owe much to our College and to each other.
When we were rung-in as Wabash Men, we were encouraged to be teachers and mentors to one another. As we enter the final months of our senior year, we can all agree that the relationships we have formed have shaped us as individuals and as a class — meaningful friendships that will last the rest of our lives.
We are now poised to enter a new phase of our relationship with the College. As we transition from students to alumni, our new role will require us to remain serious in our commitment to Wabash by contributing our time, talents, and treasure to make Wabash stronger than when we arrived four years ago.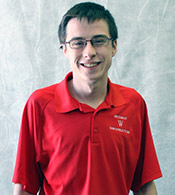 As members of the Senior Gift Campaign Committee, we are inviting all members of the Class of 2016 to take part in the annual Senior Gift Campaign. Your participation in this important initiative will show that you are serious in your commitment to Wabash, that you value the critical thinking and leadership skills you honed at the College, and that you want to ensure the next generation of students has even better opportunities than we experienced.
Please join us as we enter the ranks of Wabash alumni by making a commitment to the Class of 2016 Senior Gift Campaign.
For Wabash,
2016 Senior Gift Campaign Committee
WE ARE ASKING MEMBERS OF THE CLASS OF 2016 FOR A THREE YEAR PLEDGE AT ONE OF THE OPTIONS LISTED HERE:
Option 1 ($75 level option)
Year 1 (2016) $25
Year 2 (2017) $25
Year 3 (2018) $25
Option 2 ($216 graduated option)
Year 1 (2016) $25
Year 2 (2017) $75
Year 3 (2018) $116
Please make a gift at either of these levels or at an amount which you feel comfortable.
Please use the form below to make your pledge and first gift to the Class of 2016 Senior Gift Campaign.
---
For more giving options,
Click Here
.