Pastoral Leadership
2013-2014
The sixteen pastors selected to participate in the Wabash Pastoral Leadership Program for 2013-2014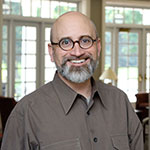 Matthew Cowden is rector of Saint Michael and All Angels Episcopal Church in South Bend. He holds an undergraduate degree in theater from Florida State University and a graduate degree from the University of California at Los Angeles. He went on to earn his Master of Divinity degree from Virginia Theological Seminary. Prior to ministry Matthew taught public speaking, communications and theater in Florida and was an adjunct professor at The Acting Studio in Hollywood, California.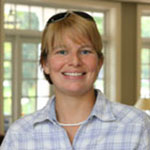 Clarinda Crawford is pastor of Congress Street United Methodist Church in Lafayette. She graduated from DePauw University with a double major in communications and political science. She earned her Master of Divinity degree from Christian Theological Seminar and currently serves with several boards, agencies, and ministries throughout the greather Lafayette area.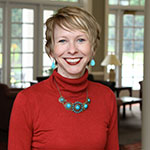 Stacee Fischer Gehring is the associate pastor of First United Methodist Church, Bloomington. She attended Ball State University where she majored in natural resources and environmental management with a minor in geology. Her Master of Divinity degree is from Emory University, Candler School of Theology. Stacee has had the privilege of serving a Methodist church in Great Britain.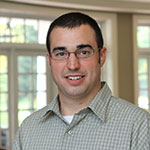 Joel Gentz pastors Bethel Missionary Church in Goshen. Joel completed a BA in Pastoral Studies at Moody Bible Institute. He holds a Master of Divinity and a Master of Arts in Counseling Ministries from Trinity Evangelical Divinity School.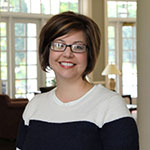 Jenifer Stuelpe Gibbs is senior associate pastor of Meridian Street United Methodist Church, Indianapolis. Jen has an elementary education degree from Indiana University and a Master of Divinity degree from Garrett Evangelical Theological Seminary.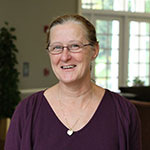 Monica Gould pastors the First Presbyterian Church of Mount Vernon. Before coming to Indiana, Monica's ministry was at Eglise Réformée de Chalon-sur-Saône, France. Prior to ministry Monica worked as a registered nurse. She holds a BS in nursing and received her Master of Divinity degree from Union Presbyterian Seminary.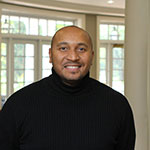 David Hampton is pastor of Light of the World Christian Church (Disciples of Christ) in Indianapolis. He holds a BA in criminal justice from the University of Indianapolis and earned both his Master of Theological Studies and his Doctor of Ministry from Christian Theological Seminary. David has served as an adjunct professor at New York Theological Seminary and has published a book titled Narrative Theology as a Hermeneutic Approach.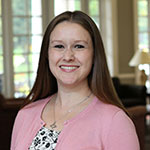 Jill Moffett Howard is pastor in Morgantown of the United Methodist Church. She attended Butler University where she holds a BA in religious studies. Jill continued her studies at Candler School of Theology where she earned her Master of Divinity.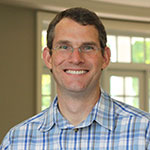 Jerry Ingalls is senior pastor of the First Baptist Church in New Castle. He graduated from the United States Military Academy, West Point with a BS in engineering psychology. He holds a Master's degree in counseling and student development from Long Island University. Jerry also holds a Master of Divinity from Fuller Theological Seminary.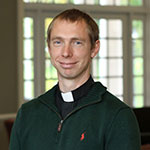 Daniel Lepley is the pastor of Our Shepherd Lutheran Church in Avon. Dan's undergraduate work was from Concordia University, Wisconsin and he earned his Master of Divinity from Concordia Theological Seminary in Fort Wayne. In the near future he will lead a 10-day study tour to the Holy Land for 50 clergy and laity.
Bill McLean is pastor of the First Presbyterian Church in Delphi. He received his Masters of Divinity from Princeton Theological Seminary and also holds a Masters in business administration from Georgia Southern University. His undergraduate degree from the University of North Carolina at Chapel Hill was in political science. Bill also serves as moderator of the Commission on Ministry of the Presbytery of Wabash Valley.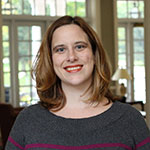 Tracy Paschke-Johannes serves the congregation of Holy Trinity Lutheran Church in Muncie as the associate pastor. She holds an undergraduate degree in communication from Midland Lutheran College and a Masters in communication studies from Ball State University. Her Master of Divinity degree was completed at Luther Seminary.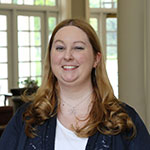 Whitney Rice is rector of St. Thomas Episcopal Church, Franklin and St. Luke's Episcopal Church, Shelbyville. She completed her BA in religious studies and English at the University of Kansas. Whitney attended Berkeley Divinity School, Yale University where she received her Master of Divinity.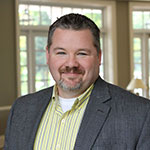 Mathew Stultz is pastor of North United Methodist Church in Madison. He holds a BA in philosophy from the University of Evansville and earned his Master of Divinity and his Doctor of Ministry degrees from Methodist Theological School in Ohio.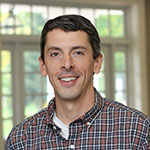 C. Michael Wren pastors New Life Baptist Church in Greencastle. Michael's undergraduate degree from Mercer University is in ancient Greek language and Christianity. He earned both a Masters of Divinity and his Ph.D. in Church History from Southern Baptist Theological Seminary. He has been an adjunct instructor in Church History at New Orleans Baptist Theological Seminary (North Georgia Campus) and an instructor in Christian Studies at Truett-McConnell College.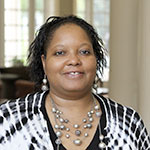 Kathleen Wright is the pastor of Bethel African Methodist Episcopal Church in Muncie. She received her BS in Information Technology from Wilberforce University. Her Master of Divinity in religious communications & digital culture ministries and her Doctor of Ministry was earned at United Theological Seminary.