Seton Goddard '15
by Tom Runge • July 26, 2013

Share: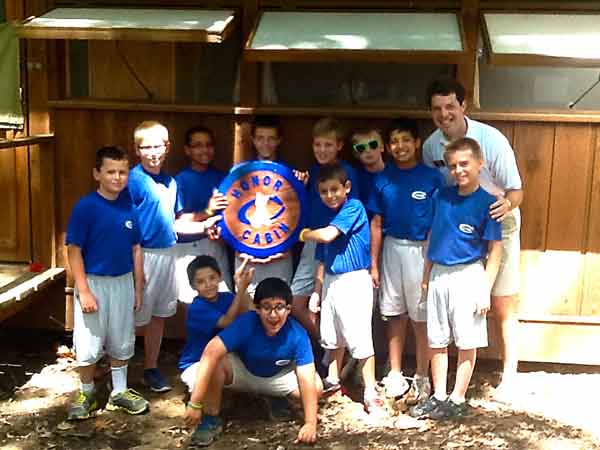 Seton Goddard '15 is spending the summer as a cabin counselor at Culver Woodcraft Camp in Culver, IN.
Student Profile
Name and Class year: Seton Goddard '15
Living unit: Lambda Chi Alpha
Major: Political Science
Campus organizations: Wabash College Democrats, Wabash Conservative Union
Leadership positions held on campus: Public Relations Coordinator, College Democrats
Currently serving as: Vice President of the Student Body & Chairman of the Student Senate, student member of the Board of Directors of the National Association of Wabash Men
What made you decide to attend Wabash: I was interested in having the opportunity to learn in a small-classroom, discussion-based environment. I also fell in love with the traditions of the College and all of the excitement that seemed to accompany them!
Favorite course thus far and why: English 350: Masculinities in Literature and Film with Dr. Rosenberg. This course completely changed the way I thought about what it means to "be a man," and it forced me to examine a lot of my own beliefs. While most Wabash classes do this, I think something like "masculinity" isn't as easily understood as most individuals would expect.
Favorite Wabash moment: I still count my ringing in on Freshman Saturday in 2011 as my favorite Wabash moment. It's great to look back at photos from that day and be able to name every single person in the photos, because on that day, they were still new faces and names. It was also one of the few times that my parents, my sister, and I were all together at Wabash, and when we see each other so infrequently, I tend to value things like that quite a bit!
Favorite place on campus: This will seem crazy, but I think the first floor of Lilly Library is my favorite place on campus. That is really the one place on campus where I see students from all over the College intersect, and it provides a relaxed (yet productive!) working environment.
Plans after Wabash: I am hoping to participate in a gap year program that gives me the opportunity to teach and/or work with children. Following that, I would like to pursue a graduate degree that will allow me to work on healthcare policy.
Tell us something very few people know about you: The summer before my eighth grade year, I performed in the Sydney Opera House with the Green Bay Boy Choir.