Bailey '97 Tabbed by Governor Pence
• June 25, 2013

Share:
Indiana Governor Mike Pence has appointed Wabash alumnus Brian Bailey '97 as his new budget director to lead the State Budget Agency. The appointment is effective July 15.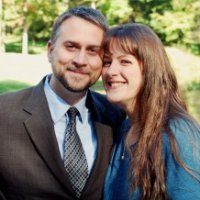 Bailey will serve as the Budget Director where he will lead the State Budget Agency on behalf of Governor Pence. Bailey currently serves as the Chief of Staff and General Counsel at the Office of Management and Budget. His long list of responsibilities includes development of tax, regulatory and local government policy for Governor Pence as well as operational oversight of the Indiana Department of Revenue, State Board of Accounts, Indiana Department of Local Government Finance and Indiana Board of Tax Review.
In his current role he also advises the Governor regarding proposed legislation with a significant fiscal impact on the state's budget and played an integral role in the preparation of the Governor's proposed FY14-FY15 State Budget.
Prior to joining the Pence Administration, Bailey was appointed to serve as a Commissioner for the Indiana Department of Local Government Finance by Governor Mitch Daniels and held that office from 2010-2013. Bailey also practiced law at Ice Miller LLP in Indianapolis for almost six years.
Bailey earned his undergraduate degree in classics from Wabash College and was a member of Phi Kappa Psi fraternity. He holds a law degree from Indiana University School of Law in Bloomington.
"The experience, knowledge and integrity possessed by Brian Bailey is impressive and I am positive that his talents will bring new insight in his new role with the State Budget Agency," said Governor Pence. "Under his guidance, I am confident that the State Budget Agency will continue to wisely manage state resources and grow our state's economy."