Dallas Event = Home Run!
by Tom Runge • May 19, 2013

Share: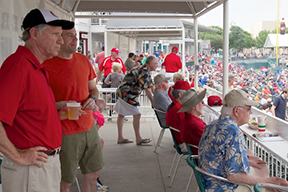 The Dallas Association put together another great event when they booked a "covered wagon" suite at the Frisco RoughRiders vs. San Antonio Missions baseball game on May 19, 2013. The AA baseball matchup, coupled with good weather and unlimited food and beverage, made for a fun and relaxing Sunday afternoon.
Thanks to chief organizer Dan Susie '68, the group also did some marketing and recruiting as the Wabash alumni group was highlighted on one of the big screens in left center field.
Trustee Mike Dill '71 joined the group for the game. Mike was on his way back to Oklahoma and dropped in for the game.
Thanks Dan for a great time at the Ballpark!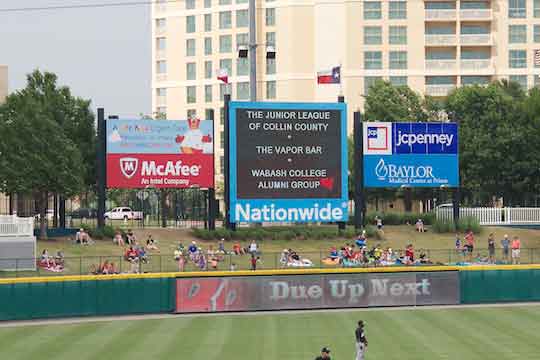 For a few more photos, click here.