Gorman Named to TKE Academic Team
• April 22, 2013

Share:
The Tau Kappa Epsilon Educational Foundation has selected Wabash College senior Chris Gorman as a member of the All-TKE Academic Team. Only 10 members of TKE were selected across all undergraduate chapters.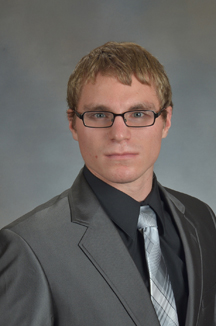 Chris is a mathematics and physics double major and a regular Dean's List Student. He will be inducted in Phi Beta Kappa as part of Commencement Weekend activities. He will attend the University of California at Santa Barbara to pursue a Ph.D. in mathematics.
The TKE Educational Foundation established the All-Teke Academic Team to provide earned recognition for excellence in academic achievement to the top 10 TKE undergraduate scholars.
The selection process measures an applicant's ability to balance the pursuit of a degree in higher education with the development of leadership skills, interactive extracurricular participation, and the building of a sense of social responsibility.
The award honors students who have demonstrated their ability to maintain excellence in academics, while making outstanding and positive contributions to their chapter, campus and community.