Faculty Profile - Scott Feller
by Tom Runge • April 10, 2013

Share: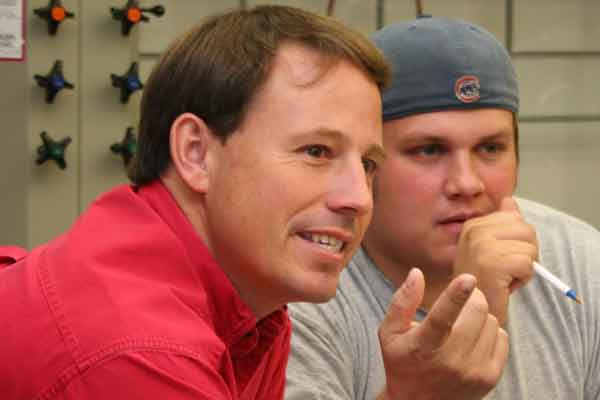 Name: Scott Feller
Background: I grew up in Silverton, a small town in Oregon. I attended Willamette University, the same liberal arts college that my parents and siblings graduated from.
Department and specialty at Wabash: Chemistry, my area of the curriculum is physical chemistry but I spend most of my time in introductory chemistry courses for majors and non-majors.
Favorite part of Wabash: The way in which students combine a high level of respect for faculty with an informal classroom atmosphere.
Favorite place on the campus: Hays 319 during the lunch hour on those days when an eminent scientist is describing his or her research and our students are asking probing questions.
Favorite food: Something fresh from our garden.
Something most people don't know about you: I am the president of the Montgomery County Sheep Association. My spouse (Wendy) and I live on a small farm outside of Crawfordsville where we raise sheep, chickens, and vegetables that Wendy markets to individuals seeking locally sourced ingredients.