IFC to Host 1st Fraternity Day at Wabash
by Jim Amidon • April 3, 2013

Share:
The Inter-Fraternity Council and the Wabash Fraternity Advisors will celebrate the inaugural Wabash Fraternity Day on Sunday, April 7 at Knowling Fieldhouse on the campus of Wabash College.
Dubbed as a Celebration of Greek Life, the Wabash Fraternity Day will bring together young men representing all nine national fraternities, their alumni advisors, and faculty, and staff.
The coalition of fraternity alumni advisors began in 2009 and since that time, alumni representing the College's fraternities have met frequently.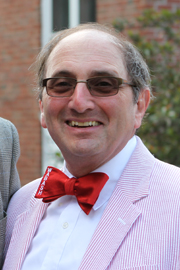 "We believe that no other college has a group of alumni advisors meeting regularly and working together to deal with any issue involving fraternity life," said Wabash Fraternity Day organizer Jon Pactor '71. "That includes academics, risk management, governance, relationships with professors and coaches, housing arrangements, and anything else."
More than 150 students and about 20 alumni advisors are expected to take part in the event, which begins with lunch at noon. Wabash sophomore Sky King, president of the Inter-Fraternity Council, has helped shape the first event.
"This celebration of Greek life is extremely important for our campus," said King. "In one aspect it sets Wabash College apart nationally, but more important, it is a great way to solve our on campus problems. We often struggle to get brothers out of their houses to spend time with other members of other fraternities. This is one example of how the IFC is working to create a more united campus, one that will provide a great experience for all Wabash men."
Each fraternity will have one member make a brief presentation about an issue that particular fraternity is working to solve or successful community service or scholarship initiative. For example, one Wabash fraternity has hosted a state Special Olympics basketball tournament annually, and it may discuss how it pulls together the staff and logistics to execute such a large event.
Chapter presentations will be made by Zach Mahone '15 (Beta Theta Pi), Julian Cernuda '13 (Kappa Sigma), Wes Zimmerman '14 (Lambda Chi Alpha), J.J. Peller '13 (Phi Delta Theta), Kevin Downey '14 (Phi Gamma Delta), Tyler Andrews '15 (Phi Kappa Psi), Matthew Page '13 (Sigma Chi), Evan McFarland '14 (Tau Kappa Epsilon), and Ian Baumgardner '14 (Theta Delta Chi).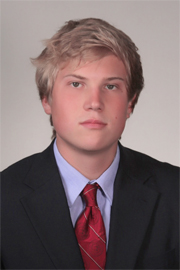 In addition to the fraternity presentations, Wabash President Patrick White, King, and Pactor will make comments about fraternity life and its future at the College.
A panel of faculty judges will also make award presentations for Best Senior Class, Best Freshman Class, and Best Philanthropy Project or Overall Program. The judges are professors Sara Drury, Jeremy Hartnett, Elizabeth Morton, Wally Novak, and Laura Wysocki. Guidelines for the awards were circulated to all Greek letter chapters.
The Inter-Fraternity Council will also make a gift to the Wabash Annual Fund, which will come from each chapter's treasury. "We think this is a good way to help our students understand the importance of philanthropy and for giving back to Wabash," Pactor said.
Planning committee members include alumni Rick Cavanaugh '76 (Phi Gamma Delta), Herm Haffner '77?(Sigma Chi), Jon Pactor '71 and Aaron Cook '06 (Tau Kappa Epsilon), Sam Hildebrand '61 and John Roberts '83 (Beta Theta Pi), Tony Unfried '03 (Lambda Chi Alpha), and Derek Nutty '04 (Phi Delta Theta).
"This event would not work without student support, and the students on the committee, in particular Sky King, have been enthusiastic and productive," added Pactor. "There is also strong alumni support for Wabash Fraternity Day. With everyone physically together, no one has to feel that it is 'just my fraternity' having problems. We can feel each others' victories and defeats and together move forward to increase the victories of fraternity life and to reduce the defeats."
Wabash faculty, staff, and administrators taking part include Jim Amidon, Greg Dallinger, Na Chen, Jamie Douglas, Scott Douglas, Ethan Hollander, Tobey Herzog, Steve Klein, Joe Klen, Derek Nelson, Mike Raters, John Roberts, and Pat White.