Author Karen Russell to Give Talk Tonight
• March 27, 2013

Share: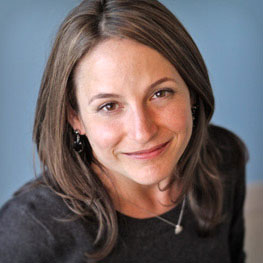 Wabash College's Visiting Artists Series will present author, Karen Russell, at 8 p.m., Monday, April 1, in Korb Classroom in the Fine Arts Center.

Russell's debut novel, Swamplandia!, was chosen by The New York Times as one of the "Ten Best Books of 2011," and was long-listed for The Orange Prize. Russell was featured in The New Yorker's "20 Under 40" list, and was chosen as one of Granta's Best Young American Novelists. In 2009, Russell received the "5 Under 35" award from the National Book Foundation.

Formerly a writer-in-residence at Bard College and Bryn Mawr College, she is the recipient of the Mary Ellen von der Heyden Berlin Prize and was awarded a fellowship at the American Academy in Berlin.

Russell is also the author of the celebrated short-story collection, St. Lucy's Home for Girls Raised by Wolves. Her latest novel, Vampires in the Lemon Grove, was published in January. Russell received her B.A. from Northwestern University in 2003, and her MFA from Columbia University in 2006.

Seating for Visiting Artists Series events will be by general admission, though free tickets are required.

Contact the Fine Arts Center Box Office by email at boxoffice@wabash.edu; or phone: 765-361-6411. Box Office hours are 8:30 a.m. to 12 noon and 1:30 to 4 p.m. The box office will open 90 minutes before curtain time for Visiting Artists events.

Tickets not claimed at the Box Office 10 minutes prior to curtain will be released to the general public.