Author Matt Vollmer to Give Reading
• March 20, 2013

Share: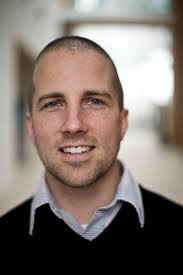 Wabash College will present acclaimed author, Matt Vollmer, as he reads from his work at 8 p.m., Thursday, March 21, in Korb Classroom in the Fine Arts Center.

Vollmer is author of a short story collection Future Missionaries of America and a book of creative nonfiction titled Inscriptions for Headstones. With Reality Hunger author, David Shields, Vollmer also edited Fakes, an anthology of pseudo-interviews, quasi-letters, "found" texts, and other fraudulent artifacts.

Vollmer has published in many of the nation's top periodicals, including The Paris Review, Tin House, and Virginia Quarterly Review. He is the recipient of a 2010 National Endowment for the Arts fellowship and he has been nominated several times for a Pushcart Prize. He attended the famed Iowa Writers Workshop and currently teaches in the MFA program at Virginia Tech University.

His talk is free and open to the public.