Matt Tanney '05 on Division I Athletics
• March 20, 2013

Share: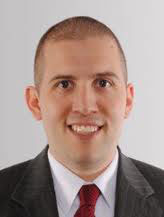 In the midst of several weeks of NCAA Basketball March Madness and scrutiny of the NCAA's sometimes controversial role in overseeing the big business of Division I college athletics, hear a Wabash graduate and current Division I athletics director discuss his experiences in Division I athletics administration and their links to his Wabash liberal arts education.
Matt Tanney, Associate Athletics Director at Western Illinois University, will give a special presentation on Tuesday, April 2 (rescheduled from a earlier date), at 7:30 p.m. in Lovell Lecture Room in Baxter Hall. The title of this presentation is "Madness Beyond March: Adapting to Changes within Division I Athletics."
Tanney describes the presentation as follows: "My talk will focus on the recent philosophical shift within Division I athletics, with a new emphasis on 'fair competition' instead of 'competitive equity.' Under the competitive-equity model, the NCAA sought equality among institutions regardless of resources or inherent advantages (e.g., large BCS budgets) and tried to balance an Ohio State with a Western Illinois. In the last 18 months, however, that philosophy has changed. I'll share some thoughts, primarily through a legislative lens, on what these changes mean in the long-term for Division I athletics, but also for sustainability of championships and conference alliances."
Tanney is a 2005 graduate of Wabash College with a major in English and a minor in rhetoric. He has a law degree from IU-Indianapolis Law School, and prior to his current position he worked in three other Division I athletic departments (Ohio State University, University of Dayton, and University of Oklahoma) primarily monitoring NCAA compliance.
This presentation is the second in a new lecture series titled, "The Liberal Arts at Work." The lecture series is funded by the Anne and Andrew T. Ford Fund in the Liberal Arts.
Tanney's lecture is free and open to the public.