Brigance Forum Given by Robert Asen
• March 18, 2013

Share: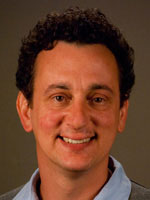 Robert Asen will present the 2013 Brigance Forum lecture at Wabash College. Asen's lecture,"Education and Democracy: How School Boards Use Deliberation to Build Trust" will be presented at 8 p.m. Wednesday, March 20, in Korb Classroom in the Fine Arts Center.

His lecture will present on research he conducted as lead investigator for the Research on Education, Deliberation, and Decision-making (REDD) project, funded with a $448,000 grant from the William T. Grant Foundation.

Asen teaches in the communication arts department at the University of Wisconsin-Madison. His research focuses on the connections between rhetoric and public policy, particularly in deliberative settings. He has published two books (on debates over welfare and social security reform), and co-edited two books and numerous articles. In addition to teaching and research, he is a Resident Fellow with the Institute for Research in the Humanities at the University of Wisconsin.

The Brigance Forum is an annual public lecture in memory of the late William Norwood Brigance, teacher, scholar, and leader in the Speech Association of America. In his 38 years at Wabash College, "Briggie" taught generations of Wabash students how to be more effective when they spoke and, through his textbooks, taught thousands more in American high schools and colleges.

The Brigance family, friends, former students whom he taught, and those who continued the tradition of speech at Wabash after him, have, through their contributions, endowed the program as an ongoing memorial to William Norwood Brigance.

The talk is free and open to the public. A reception will follow his talk.