Terry Anderson to Give Rogge Lecture
• March 14, 2013

Share:
Dr. Terry Anderson will present the 2013 Benjamin A. Rogge Memorial Lecture at Wabash College. Anderson's lecture, "Free Market Environmentalism: Breaking the Shackles of Regulation," will be presented at 8 p.m. Tuesday, March 19, in Baxter Hall, room 101.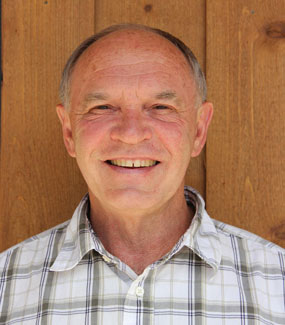 In addition to his evening lecture, Anderson will give a lunchtime presentation on "The Not So Wild West: Property Rights on the Frontier" at 12:10 a.m. in Baxter Hall, room 101.
Anderson's pioneering work on free market environmentalism and case studies of enviro-capitalists continue to be a focal point of his research. Water markets, public land management, and the economics of property rights remain important parts of his research agenda. He is also doing work on what drives economic growth on American Indian reservations.
Anderson is the president of Property of Environmental Research Center (PERC) and senior fellow at the Hoover Institution, Stanford University. He believes that market approaches can be both economically sound and environmentally sensitive. Anderson's work helped launch the idea of "free market environmentalism" with the publication of his book by that title, co-authored with Donald Leal.
Anderson is the author or editor of 37 books including, Tapping Water Markets. His book, The Not So Wild, Wild West, was awarded the 2005 Sir Antony Fisher International Memorial Award and Greener Than Thou: Are You Really an Environmentalist was a runner up for the same award in 2010. Anderson has published widely in professional journals.
During his career at Montana State University, Anderson won several outstanding teaching awards and is now professor emeritus of economics. He received his B.S. degree from the University of Montana and his PhD in economics from the University of Washington.
This annual event honors the late Wabash College professor of economics, Benjamin Rogge. Both talks are free and open to the public. A reception and book signing will take place following his evening talk in Rogge Lounge in Baxter Hall.