Art Exhibit by Stefani Rossi to open Friday
• March 12, 2013

Share: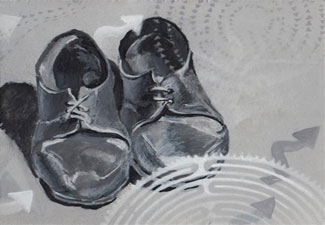 The Wabash College Art Department presents the opening of an exhibition, Circuituous Center, featuring Wabash College visiting art professor and artist, Stefani M. Rossi. The exhibit opens Friday, March 15, and continues through Friday, April 12. Admission is free and the building is handicap accessible.

Rossi cultivates intimate encounters that invite viewers to contemplate the larger narratives in which they routinely participate. In Circuitous Center, Rossi explores the historic and contemporary rituals that people practice in the course of understanding and establishing their place in the world, both physically and metaphorically. Threading together the themes of displacement, itinerancy, and pilgrimage, Rossi's work questions what it means for one to discover and, perhaps maintain, home.

Rossi is currently a visiting assistant professor of art. Prior to joining the Wabash community in the fall of 2011, Rossi taught at Slippery Rock University (PA), and Colorado State University. She received her bachelor's degree in studio art-painting/printmaking from the University of Puget Sound and her master of fine arts degree in painting from Colorado State University. The artist will be on hand for the opening from 4:30 to 6 p.m. Friday, March 15 in the Eric Dean Gallery of the Fine Arts Center at Wabash College. The event is free and open to the public and refreshments will be served. The hours for the Eric Dean Gallery are Monday through Friday from 9-5 p.m. and Saturday from 10-2 p.m.