DC Group Thanks Pat and Chris White
by Tom Runge • February 23, 2013

Share: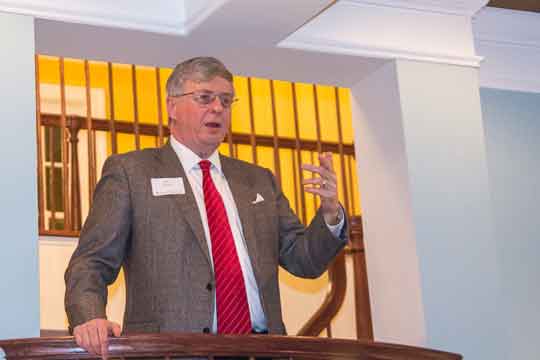 Jane and Greg Castanias '87 opened their beautiful Virginia home to the National Capital Association of Wabash Men and provided a superb evening to honor President Pat and Chris White for their service to Wabash College and the greater Crawfordsville community.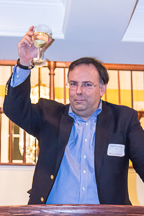 Following a toast to the Whites by Greg Castanias, Pat White began by complimenting Chris on her efforts for Wabash and for the Crawfordsville and Montgomery County communities. Chris has been at the forefront of several initiatives to improve medical services for those in need in the local community. She also has worked hard to bring new life to downtown Crawfordsville.
Pat gave an update on the college including the continued success of our young men in living the college's mission statement and changing the world. Pat also thanked the assembled alumni for the strong belief in Wabash and their efforts to make Wabash stronger and better.
In a bit of a surprise, Jane Castanias announced that it was also Greg's birthday. Immediately the group cranked up the Happy Birthday song. "Old Wabash" rounded out the singing for the evening.
Wabash was superbly represented at the Castanias home. In addition to Pat and Chris White from the college, the group welcomed a special guest for the evening, recently retired director of development Alison Kothe. Dean for Advancement Jonathan Stern and Associate Director of Admissions for New Market Development Kim King '99 rounded out the guests from the College.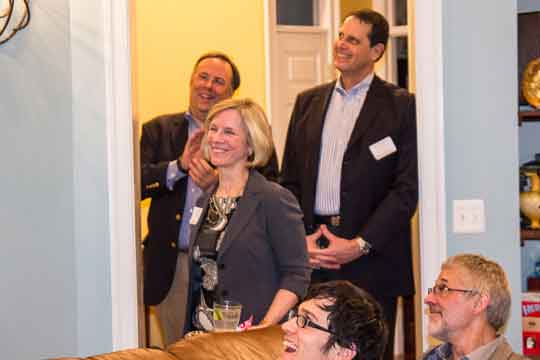 Many thanks to Jane and Greg for all they do for Wabash and for her young men.
Photos:
Top - Pat White speaks to the group
Middle - Greg Castanias toasts the Whites
Bottom - Chris White acknowledges the thanks
For more photos, click here.