Change Necessary to Accept Gay Athletes
by Derek Andre '16 • February 20, 2013

Share: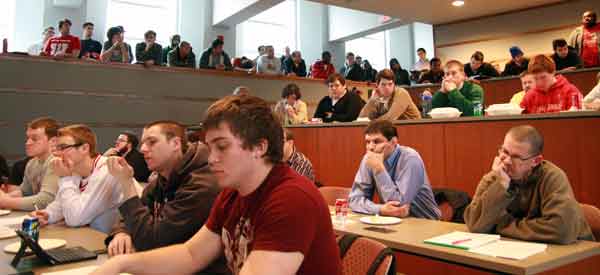 "How we can change the current organizational structure and institutional culture of sports to be more inclusive of all individuals?"
That was the question at the core of the lecture given Tuesday by Dr. Cheryl Cooky of Purdue University. The lecture, was entitled "Out of the Field: Understanding Homophobia in Sports," took an in depth look at how the culture of male sports in America leads to a culture of homophobia.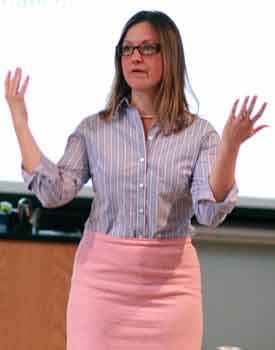 Essentially Cooky argues men who are athletes are supposed to file neatly into the hegemonic view of masculinity, They are strong, confident, and above all else heterosexual. According to Dr. Cooky's argument, it is the view of what a man is supposed to be that is purported by American culture and is compounded by American sports.
That emphasis on heterosexuality leads to a culture in which men must prove their 'straightness' by showing they are not gay, thus leading to a homophobia that abounds in men's sports. Cooky says that because of an inherent heterosexuality that comes with being a male athlete, sports can often function as a closet for gay men as it protects them from possible judgment.
"Male athletes are hegemonically masculine, masculine men are heterosexual, therefore men who play sports must not be gay," Cooky said. "By conforming to hegemonic masculinity within the context of sports, male athletes are believed to be, regardless of sexual orientation, unquestionably heterosexual."
Cooky feels because of the given heterosexuality that is innate in male athletes, it is often a shock to society when any male athlete comes out as gay. Those men who were at one moment the pinnacle of masculinity, are now an effective enigma. They are still powerful and confident and strong, but they are no longer presumably heterosexual. While there have been athletes to come out about their sexuality, we have yet to see an athlete come out during their career according to Dr. Cooky.
"While several high-profile professional athletes in the institutional center have come out, including Dave Kopay (Redskins), Billy Bean (Dodgers) and John Amaechi (NBA), it typically occurs well after the athlete has retired from their sport," Cooky said. "No active player in the institutional center of sports has come out. To put this into context, in 2012, there were approximately 4000 players in the major professional leagues. If we consider the estimates that 2-10% of the population is non-heterosexual, we should expect gay athletes in the major leagues. Yet, coming out in sports is a challenge."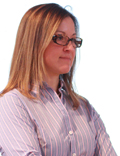 Cooky struggled to answer her question of how to change sports for the better. She said there has been progress with homophobia in sports, for example professional athletes joining Athlete Ally (an LGBT support group). Despite that progress, however, Cooky still feels there must be a fundamental change in sports in order to accommodate all persons.
"It is only until sports, and especially those sports at the institutional center, are no longer organized to uphold and reaffirm hegemonic masculinity ... that we will see the full acceptance of gay athletes in men's professional sports," Cooky said. "Until that change happens, we will continue to witness small-scale challenges to hegemonic masculinity and homophobia, along with the accompanying backlash that occurs in response to those challenges ... long-lasting change requires major shifts in the ways we think about and organize sports. However, I believe it's not only possible, but for the future of sports, it is necessary."